Skip Navigation
Dominique Barone 
Department Administrator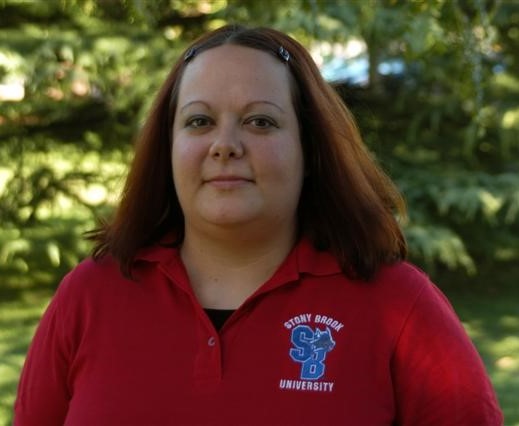 Address
109 Light Engineering
Department of Mechanical Engineering
Stony Brook University
Stony Brook, NY 11794-2300

Contact Info
Phone: (631) 632-8300
Fax: (631) 632-8544
Email: dominique.barone@stonybrook.edu
---
Dominique joined the University community in 2001 as an undergraduate transfer student studying sociology.  Following graduation, she began working for Clinical Practice Management Plan at Stony Brook Hospital, and soon after began pursuing a Master's Degree in Human Resource Management through the School of Professional Development.  After receiving her graduate degree, she worked for several years in private industry as a recruiter, and then returned to Stony Brook where she worked first as the Assistant to the Assistant Vice President & Office Manager for Campus Residences for five years before joining Mechanical Engineering for a promotional opportunity in November 2014.
Dominique is an active member of the campus community and has served on various committees and volunteer assignments, notably, as a Judicial Board Member for University Community Standards, an ADV101 Instructor and Transfer Orientation Advisor for Academic & Transfer Advising Services, a LEAD/GOLD Mentor for the Department of Residential Programs, a member of the Student Employee of the Year Awards Selection Committee with the Career Center, as well as a Homecoming Banner Judge for Athletics.  She is also the recipient of her former Division's  Outstanding Service Award in Spring 2014.
She enjoys working with faculty, staff and students in various capacities within the Department of Mechanical Engineering.