Skip Navigation
Shanshan Yao
Assistant Professor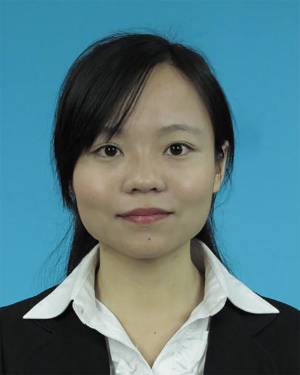 Address
161 Light Engineering
Department of Mechanical Engineering
Stony Brook University
Stony Brook, NY 11794-2300

Contact Info
Phone: (631) 632-9164
Fax: (631) 632-8544
Email:  shanshan.yao@stonybrook.edu
Lab Website... coming soon!
---
Education
North Carolina State University, Mechanical Engineering, Ph.D. 2016
Xi'an Jiaotong University, Microelectronics & Solid-State Electronics, M.E. 2012
Xi'an Jiaotong University, Microelectronics, B.E. 2009
Professional Experience
Assistant Professor, Mechanical Engineering, Stony Brook University, 2020 – present
Postdoctoral Research Scholar, Department of Mechanical Engineering, North Carolina State University,  2017-2019
Research Interests and History
Shanshan Yao joined the Mechanical Engineering Faculty at Stony Brook University in the Spring
of 2020. Her research is primarily in the areas of functional materials, smart structures,
advanced manufacturing, and soft electronics. Professor Yao's research aims to provide
new solutions and/or explore new applications in personal healthcare, fitness tracking,
rehabilitation, soft robotics, and entertainment through combined innovations in materials
engineering, mechanical design, and multi-scale manufacturing and integration.
Examples of her research interests include synthesis and characterization of nano/micro
materials and structures; manufacturing and integration techniques for smart devices; soft
actuators and soft robotics; flexible and stretchable electronics for healthcare, motion
tracking, and human-machine interaction. Professor Yao serves as a reviewer for many
journals including Advanced Materials, Advanced Functional Materials, Materials
Horizons, Journal of Materials Chemistry A, ACS Applied Materials & Interfaces, and
Nanoscale.