Skip Navigation
News and Announcements
Professor Lands NSF Funding to Teach Robotics to Kids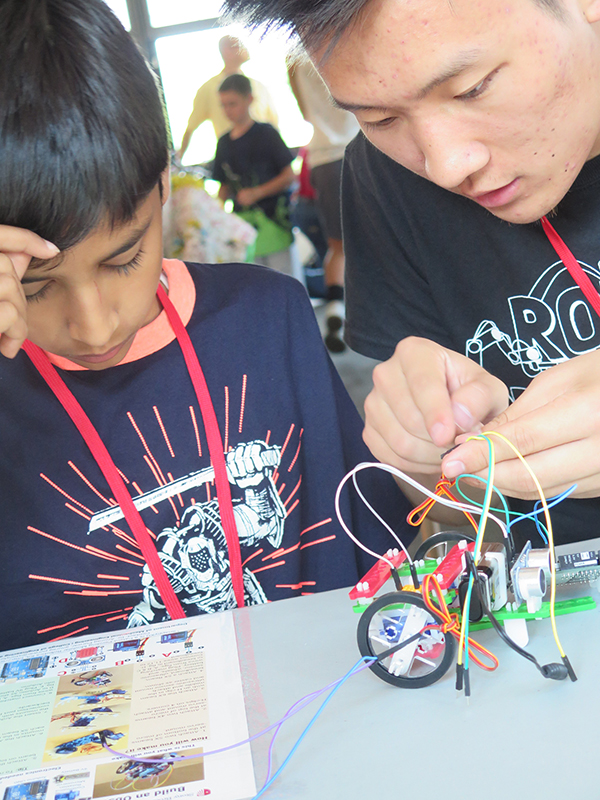 Robotics is part of nearly all fields of science and has helped to transform work ranging from manufacturing to vehicle technology to surgery. To help students from elementary school through high school to advance their knowledge and creativity using robotics in STEM fields,  Anurag Purwar , PhD, Research Associate Professor of Mechanical Engineering at Stony Brook University, has received a $225,000 grant from the National Science Foundation (NSF) to conduct research and development of  SnappyXO , a robotics education platform.
Professor Selected to Join National Academy of Inventors 
Research Associate Professor Anurag Purwar has been selected to become a Member of the National Academy of Inventors through the Stony Brook Chapter (NAI-SBU). The National Academy of Inventors  was founded in 2010 to recognize and encourage inventors who have a patent issued from the U.S. Patent and Trademark Office (USPTO); enhance the visibility of university technology and academic innovation; encourage the disclosure of intellectual property; educate and mentor innovative students; and translate the inventions of its members to benefit society. The Stony Brook University Chapter of the National Academy of Inventors was established in 2016 to recognize the contributions of scientist-inventors across all disciplines in the university community. The inaugural NAI-SBU Chapter Members will be honored at the Induction Ceremony on Wednesday, May 1, where a Member Certificate will be awarded to each inductee.  Professor Purwar is the sixth Mechanical Engineering faculty inducted into the NAI-SBU. He joins the company of Jahangir Rastegar (NAI Fellow), Jon Longtin, Imin Kao, Fu-Pen Chiang, and Satya Sharma.
MEC Graduate Serves as Chief Engineer at Honda R&D
Halfway through his interview at Honda, Steve Hansen '90 felt certain he wasn't going to get the job.  It wasn't until he pulled out a photo of the senior design project he had completed at Stony Brook that the interview really turned around. Now, nearly thirty years later, Hansen is a Chief Engineer for Honda R&D Americas, Inc., and he still credits his work at Stony Brook with landing him the job.  Today, Hansen has led the development of several Honda and Acura models, most recently leading the global development of the 2019 Acura RDX.