Skip Navigation
News and Announcements
Sean Vierling, a senior Mechanical Engineering major, was awarded the Mountain Mover Award during this year's Student Employee and Supervisor of the Year Awards Ceremony hosted by the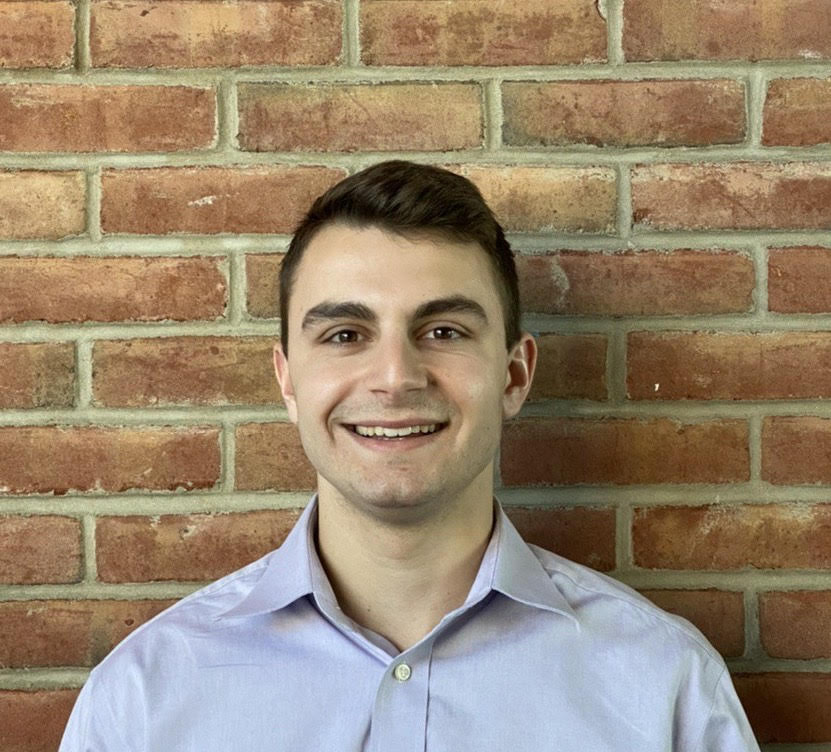 University Career Center. This ceremony is held every year to honor exceptional student employees and their supervisors. The Mountain Mover Award in particular recognizes those who have had a significant impact in their workplace.
"When I won the award I was very surprised," said Vierling, "I was also extremely grateful that I have a great mentor in Professor Purwar to help me earn an award such as this." Vierling has worked ​in the lab of Professor Anurag Purwar for several years and is currently a National Science Foundation Fellow there. His main focus is walking machines and robotics. He assists in the creation and development of Professor Purwar's SnappyXO STEM kit but also designs a variety of walking-based robots. Together, Vierling and Purwar plan to write a book on this robotics work.
"I am working on a multi-degree of freedom robot for a Vertically Integrated Project class where my team and I are testing the effect of walking gaits on various terrains." Vierling explained. "[Additionally] this semester, my Senior Design team and I are working on a prototype for a sit-to-stand device for children with Cerebral Palsy." 
When the pandemic began, Vierling's focus shifted to encompass not only his existing projects but how to help frontline medical workers. He worked with them to create a laser cut face shield that could be pivoted away from the users face to allow them to change masks and drink without needing to take it off. He also created a laser cut N-95 face mask holder in which medical workers could keep their masks safe and separate from one another to elongate the lives of their overused masks.
Professor Purwar nominated Vierling for this award, having known him since his first year at Stony Brook. "I first met Sean in 2017 when he was a Freshman student in my MEC 101: Freshman Design Innovation class. Much impressed with his work ethic, I offered him a paid position to work in my lab. Over time, he has proved to be an exceptional organizer and leader... Without a doubt, he is the most competent and accomplished undergraduate student employee I have ever had. I wholeheartedly recommend him for this award."
After receiving the Mountain Mover Award, Vierling was also chosen to receive the 2021 Provost's Award for Academic Excellence. This annual award is given to a select number of graduating seniors who show academic excellence not only in the classroom, but outside of it in activities such as research and building a stronger academic community.
Next year, I hope to complete my thesis under Professor Purwar," Vierling said. "After, I will likely look for a job in industry - preferably in the field of Robotics or Defense.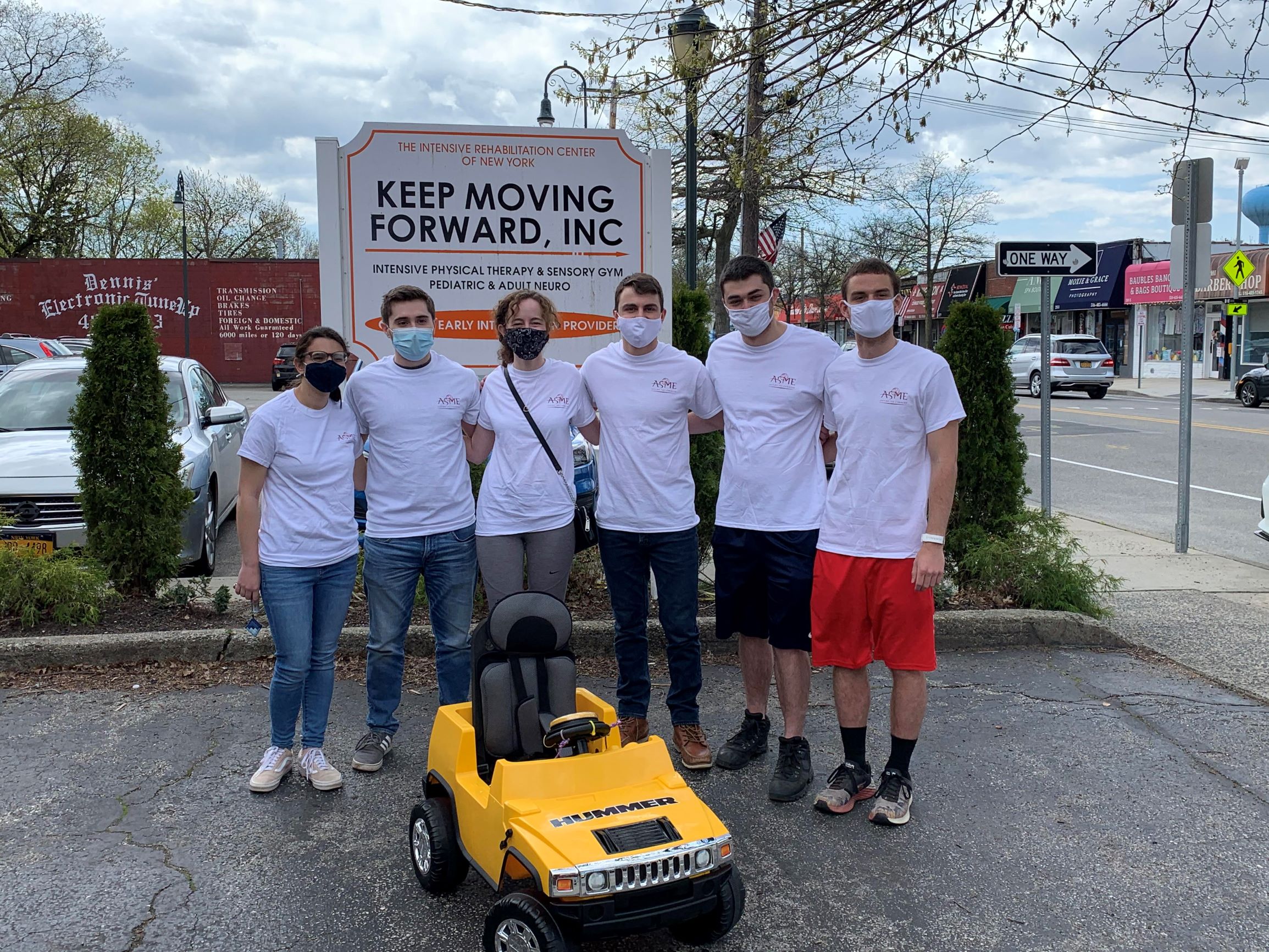 Click here to be directed to the article.
Professor Dr. David Hwang recently received a third installment of an award for the 'Laser Scribing Technology Building Integrated Solar Photovoltaic Module' from the sponsoring agency, Korea Institute of Science and Technology (KIST). In total, Prof. Hwang will collect the equivalent of 460,000,000 KRW (approximately $411,817) over 5 project years (55 months). Congratulations!

Professor Nilanjan Chakraborty has been selected as a recipient of the Office of the Vice President for Research (OVPR) Seed Grant, for a research project entitled " Robotic Arm-augmented Wheelchair for Enabling Independent Living for People with Quadriplegia." T he development of this technology required for a wheelchair-mounted robot arm could help improve the quality of life for disabled individuals.
" The vision is for people with SLD to carry out essential activities like feeding themselves, going from one room to another, using high level commands." explained Prof. Chakraborty. "For example, the user can say 'open the door' and the robot arm can execute the task of opening the door, so that the user can pass through by controlling her wheelchair." The robot arm would be interacted  with through a tablet interface with hands-free inputs such as eye gaze or voice.
Other collaborators on this project are co-PI Brooke Ellison, PhD, Health Technology and Management, as well as Xiaojun Bi, PhD, Computer Science, Haibin Ling, PhD, Computer Science, and I. V. Ramakrishnan, PhD, Computer Science.
The project seeks to surmount a variety of technical challenges such as ensuring that the robot arm is capable of accurately perceiving the environment, able to understand the user's intent with commands and having the arm reliably execute the tasks in question. Prof. Chakraborty anticipates that the last of the three will be the most difficult. "Manipulation in a home environment is extremely challenging because every home is different, and consequently it is hard to pre-program the robots - as is usually done for industrial manipulation tasks." 
The research team plans to develop methods that would allow the robot arm to understand examples of tasks given to it by a caregiver and subsequently learn from these examples to independently complete tasks later on. "The caregiver will hold the hand of the robot and teach it to do a task, just as one would teach a child," said Prof. Chakraborty. "And we want to burden the caregiver minimally."
Pouring Task
Stacking Problem
Professor Imin Kao has been selected as a recipient of the Office of the Vice President for Research (OVPR) Seed Grant, for research into removing cancers known as 'soft tissue sarcomas'. The primary treatment for soft tissue sarcomas is removing the tumor cells entirely, but the reappearance of the cancer is a major problem in the medical industry if even a slight piece of it is left behind.
In collaboration with Assistant Professor Fazel Khan and Professor Brendan Boyce, doctors of Orthopaedics and Pathology respectively at the Renaissance School of Medicine, Prof. Kao intends to rectify this issue. "Raman spectroscopy is a non-invasive technique, which generates spectra that can reveal structural fingerprints of molecules in tissues by inelastic scattering of photons,"described Prof. Kao. "We have examined if Raman spectroscopy can correctly distinguish tumor tissue from adjacent benign skeletal muscle, dermal collagen and fat in frozen sections from resected tumors from 4 different patients and compared the results with the hist ologic findings in adjacent H&E-stained frozen sections."
Through use of Raman spectroscopy, the group intends to create a reliable method of determining that the soft tissue sarcoma has been completely removed during surgery, helping the entire process occur faster and with a lowered chance of the cancer reappearing after the fact. 
The funding will allow the research team to conduct experiments and acquire data from patients with soft tissue sarcomas in order to determine if their methods are capable of reliably distinguishing tissue types as well as ascertain if a portable Raman probe could be used with accuracy in the operating room. This will hopefully be a stepping stone and provide results for grant applications that have been submitted to NIH and NSF for additional funding. 
Prof. Kao is decidedly optimistic on the pro ject's future. "Our preliminary results are very promising and show a high correlation between the histologic findings and analysis of the Raman spectroscopic data using a novel computer-generated algorithm…" he explained. "Our group has published our research findings in journals and presented them in international conferences, and will continue to do so as new results of this research collaboration emerge. We envisage that our work will have important clinical applications."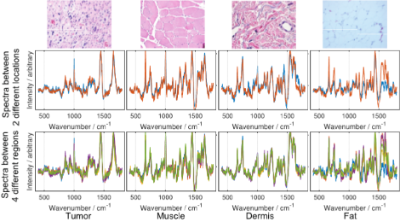 Figure 1. Spectra of tumor, muscle, dermal collagen and fat at different locations. The spectrum of each tissue type is an average of more than 80,000 spectra among different regions and locations in the tissues, showing consistent peaks with distinct patterns for the tissue types. The horizontal axis is the wave numbers (in cm-1) and the vertical axis is the normalized intensity.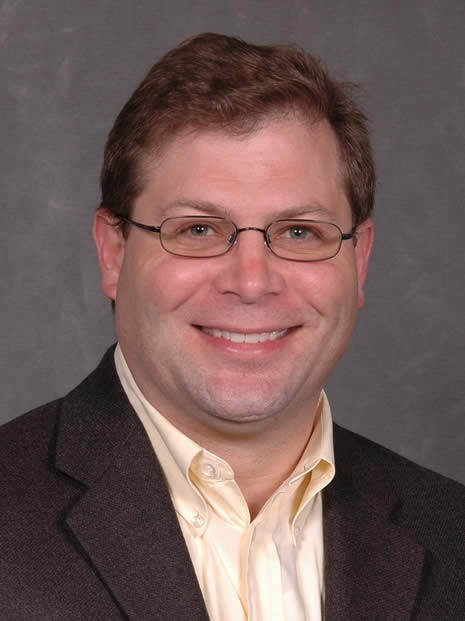 Professor Jon Longtin has been awarded a $100k subcontract for research and development on a project entitled "Oil and Gas Combustion Emissions Testing" with Brookhaven National Laboratory. The project is funded by NYSERDA, and focuses on a suite of emissions measurements for combustion heating systems according to Prof. Longtin. The project will look at both different fuel types and different combustion systems. In the wake of the Climate Leadership and Community Protection Act (CLCPA), which seeks to have New York use zero-emission electricity by 2040, information on renewable energy and emissions is in high demand. "This is a dramatic change in the landscape of how energy is used in the state, and represents  New York State's commitment to becoming the national leader in this space," said Prof. Longtin. "I think this is very exciting to see."
For one student organization, the pandemic may have been a blessing in disguise.
Stony Brook Motorsports may not be the biggest or oldest club on campus, but they have made a name for themselves in their own right. Every year the team designs, builds and races an off-road vehicle in the Baja Sae Competition - one of SAE International's many Collegiate Design Series competitions designed to prepare future engineers for the mobility industry. In light of the pandemic, the competition has been modified from a hands-on test of skill to 'knowledge events' based in design, modeling and more for now two years in a row. 
"Once the pandemic hit, we weren't really able to do anything in our shop and office," said Christopher Sherling, the club's
president. The competition is usually held from April-June andthe team had just gotten to work building last year's vehicle when Stony Brook switched to remote learning. "We focused all of our work on all-wheel drive and sorts."
At first, the switch made it impossible to continue their work, but then the club quickly came to realize that this is just what they needed. Sherling explained that the club often had trouble bringing on new team members when it came to explaining everything that needed to be done. "We went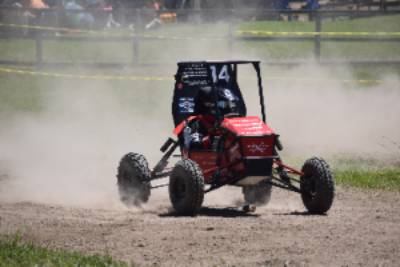 from having 15-20 pages of technical documentation on the car to over 250 pages… This ended up being one of those silver lining things where it sucks that we can't see each other in person, but it's had a significant benefit for the team where we can focus on design."
The threat of a knowledge gap became a serious concern of the club, not only because the pandemic is preventing them from doing any physical vehicle work, but also because a large portion of the club's experienced members are in their senior year and won't be present when the club makes a shift back to in-person activities. This is only exacerbated by the fact that SAE plans to enforce a major design change requirement where all vehicles will be required to have four-wheel drive starting in 2022 rather than a standard design - something they've never done before.
"We've been able to do a lot of documentation, more so than what we'd normally be able to do," said the club's vice president, Nicholas De Marco. "And that's going to help [the team] in the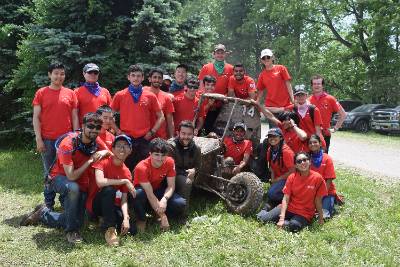 futureto be able to see how people design things. We're going to start writing up how we fabricate things so that people in the future can know what we did and how we did it." 
Beyond vehicle work, the club does it's best to stay together. Christian Funes, one of the club's System Leaders described organizing game and movie nights in order to keep the club connected while being scattered across the country. "We try to keep together by doing events, like a little game night to keep the community together," Funes explained. "It honestly really helps. Helps us come together without having to do work which, in my opinion, is a good way to build a team."
Assistant Professor, Anurag Purwar, has been selected as the winner of 2021 ASEE Mid-Atlantic Distinguished Teaching Award. The   American Society for Engineering Education  (ASEE) Mid-Atlantic Section is committed to excellence in engineering and engineering technology students' instruction and annually recognizes an outstanding engineering or engineering technology educator from the section. This award is in recognition of Prof. Purwar's outstanding contributions to teaching and learning at Stony Brook University. 
The award consists of an honorarium and a certificate of recognition, which will be presented at the Awards Ceremony of the 2021 virtual spring meeting, hosted by Villanova University on April 9-10. Prof. Purwar will share his expertise and experience as an educator with the ASEE community at the conference. 
Additionally, Prof. Purwar has been nominated as the Mid-Atlantic Section's representative for the ASEE National Outstanding Teaching Medal for 2021.
While the award recognizes his dedication to his students and his continued development as an exceptional instructor, Prof. Purwar humbly believes that this award is also a nod to the Mechanical Engineering department, the College of Engineering and Applied Sciences, and Stony Brook University as a whole. 
One class brought the remote fall semester to a close more connected than ever.
Professor Anurag Purwar teaches MEC 101, a large Freshman Design Innovation class, but was faced this year with the obstacle of holding this hands on class virtually during the pandemic. In the class, students learn STEM concepts in the context of robot design. A robot kit produced in Purwar's lab is usually provided to each student in class. This year however, rather than being in the same room, students were scattered across the globe.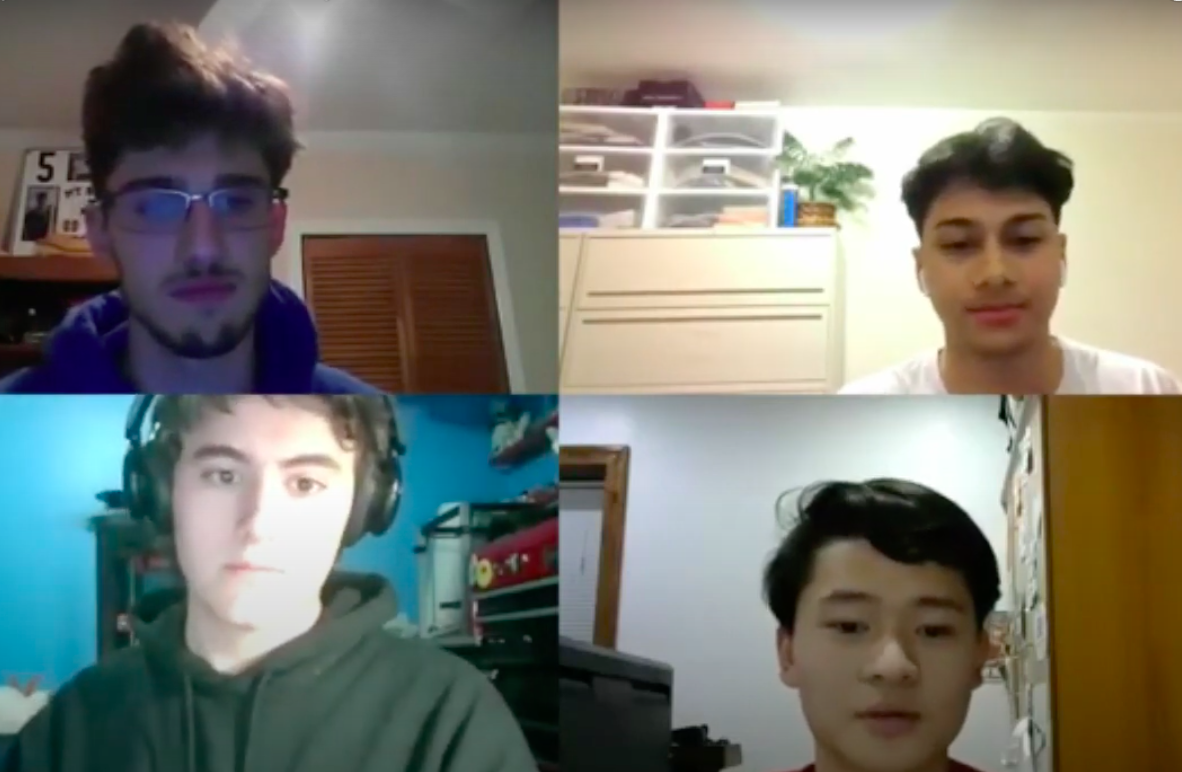 " I have seen students in my class bond over the project, make friends, and become comfortable knowing their professors and seniors who serve as mentors." said Purwar. "I was not prepared to let go of this valuable aspect of their presence on campus."
Despite all the limitations and constraints, Prof. Purwar and the Teaching Assistants made kits and sent them to students wherever they were in the world and had them work on their robots remotelyand virtually. This year's theme was "Design a robotic solution for someone who was affected by COVID-19".
Students bonde d o ver th is hands-on project during the last five weeks and found a way to design, build, make circuits, and program their robots, overcoming  despite the hardships of their diversity in location the challenge presented by physical distance. The Mechanical Engineering Department Chair, Professor Jeff Ge, and CEAS Acting Dean Professor Rob Kukta, attended the final robot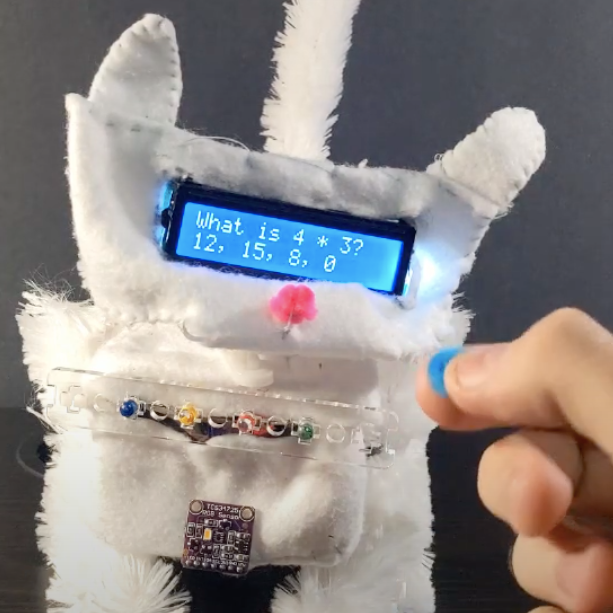 demonstrations over Zoom, providing a morale boost for the freshman students, many of whomhave not seen the campus in-person at all.  Of the 33 projects presented, one of the class's favorites was a device named ' SnappyCat '. This "walking" cat-shaped robot is capable of quizzing the user on basic math equations and reacting accordingly to correct or incorrect answers.
Purwar was proud of the odds the students overcame, stating, " I like to believe that it gave them a sense of community and purpose and most importantly, hopefully they made some friends and had fun in the process."
Professor Jeff Ge has received an appointment as Co-Editor of the Journal of Mechanical Design by the ASME Technical Committee on Publications and Communications. Professor Ge will serve as Editor of Mechanisms  and will be responsible for papers in the area of mechanisms, robotics, and design innovations. His appointment as Co-Editor will run from January 1, 2021 through December 31, 2025. Congratulations!