Skip Navigation
News and Announcements
MEC 101: Annual Freshman Design Presentations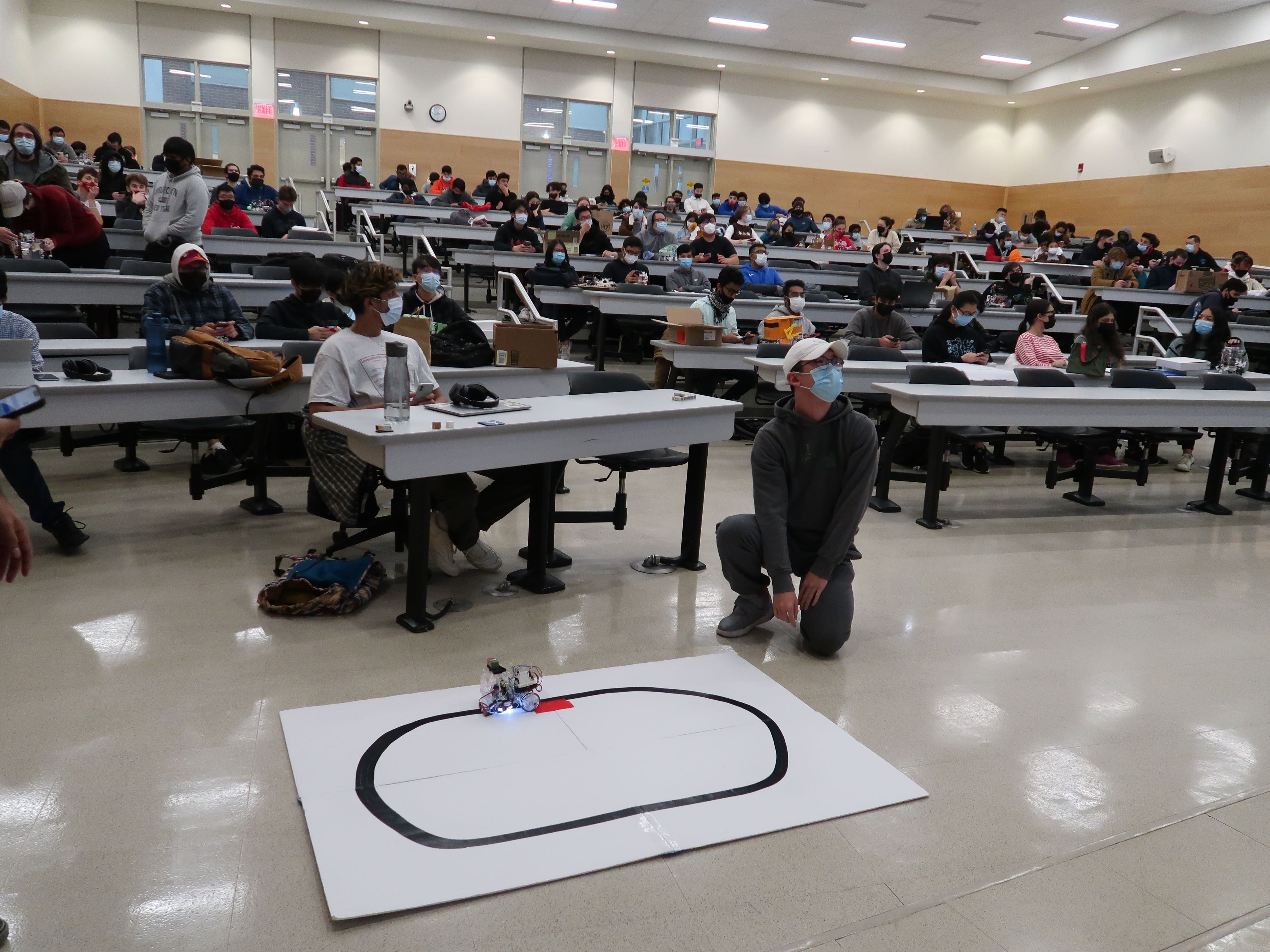 MEC 101, Freshman Design Innovation, recently concluded its first in-person semester since the COVID-19 pandemic began. Taught by Professor Anurag Purwar, the class had 150 students this year. Given its in-person format, the class was able to do its annual presentation outside of a Zoom call, allowing students to see one another's devices and present their creations face-to-face. 
Anar Nurizada, a mechanical engineering PhD student, was one of the TAs for the course. "I took this class myself in 2016, so I was kind of aware of what problems students could face throughout the course," said Nurizada. The course teaches students STEM concepts through hands-on learning with robot design. Kits are manufactured in Prof. Purwar's lab and given out to students to assist in their creations.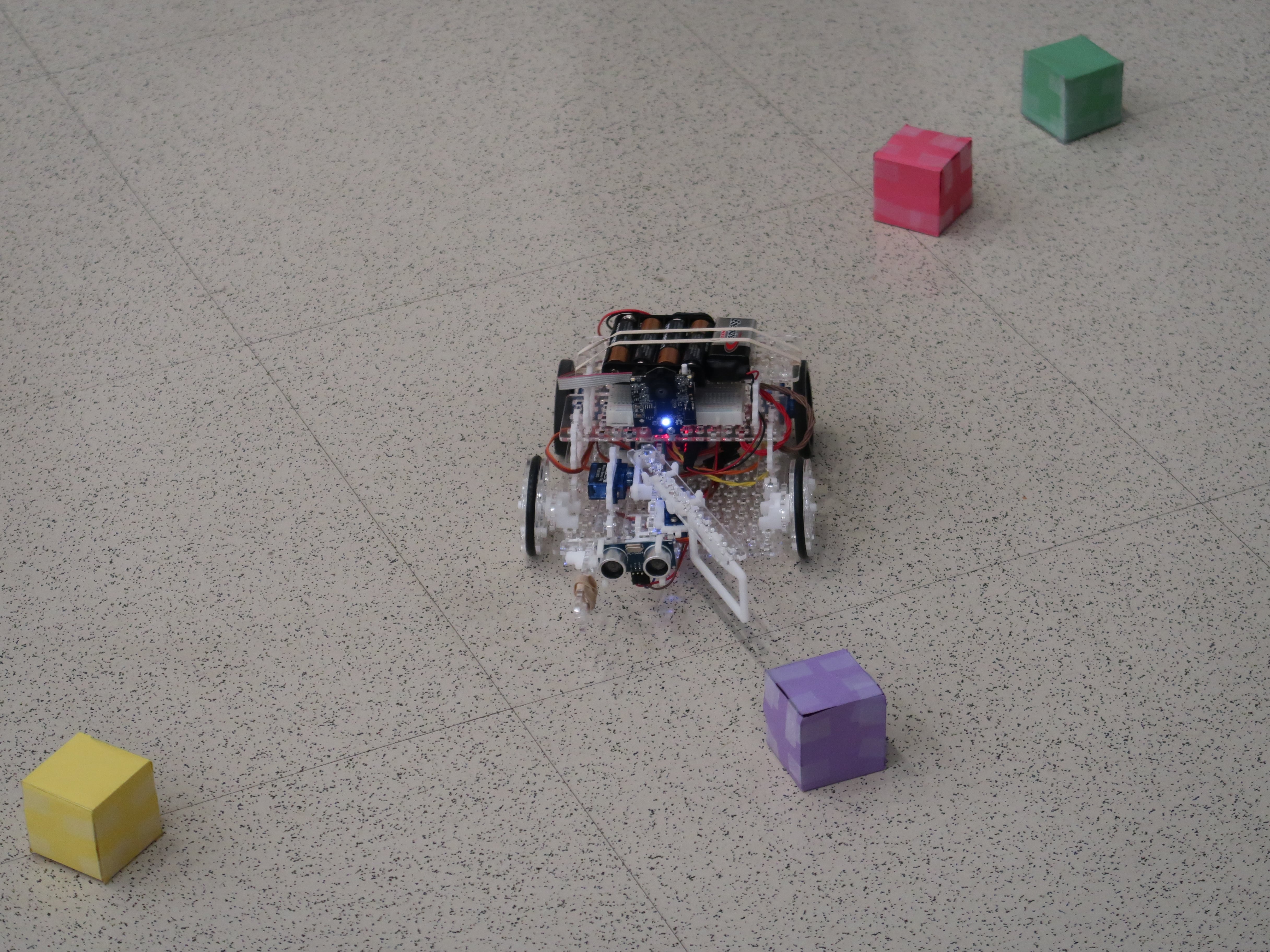 "I was mainly responsible for manufacturing SnappyXO pieces," Nurizada explained, "but I also helped students with their homeworks and any other issues they had during the semester. I was delighted that a lot of students were keen on understanding the material and asked good questions." 
During the pandemic, Prof. Purwar and his teaching assistants sent kits to students all over the world and had them work on their robots remotely. This year, students were able to be helped in-person with any mechanical or other difficulties they may have come across during their work.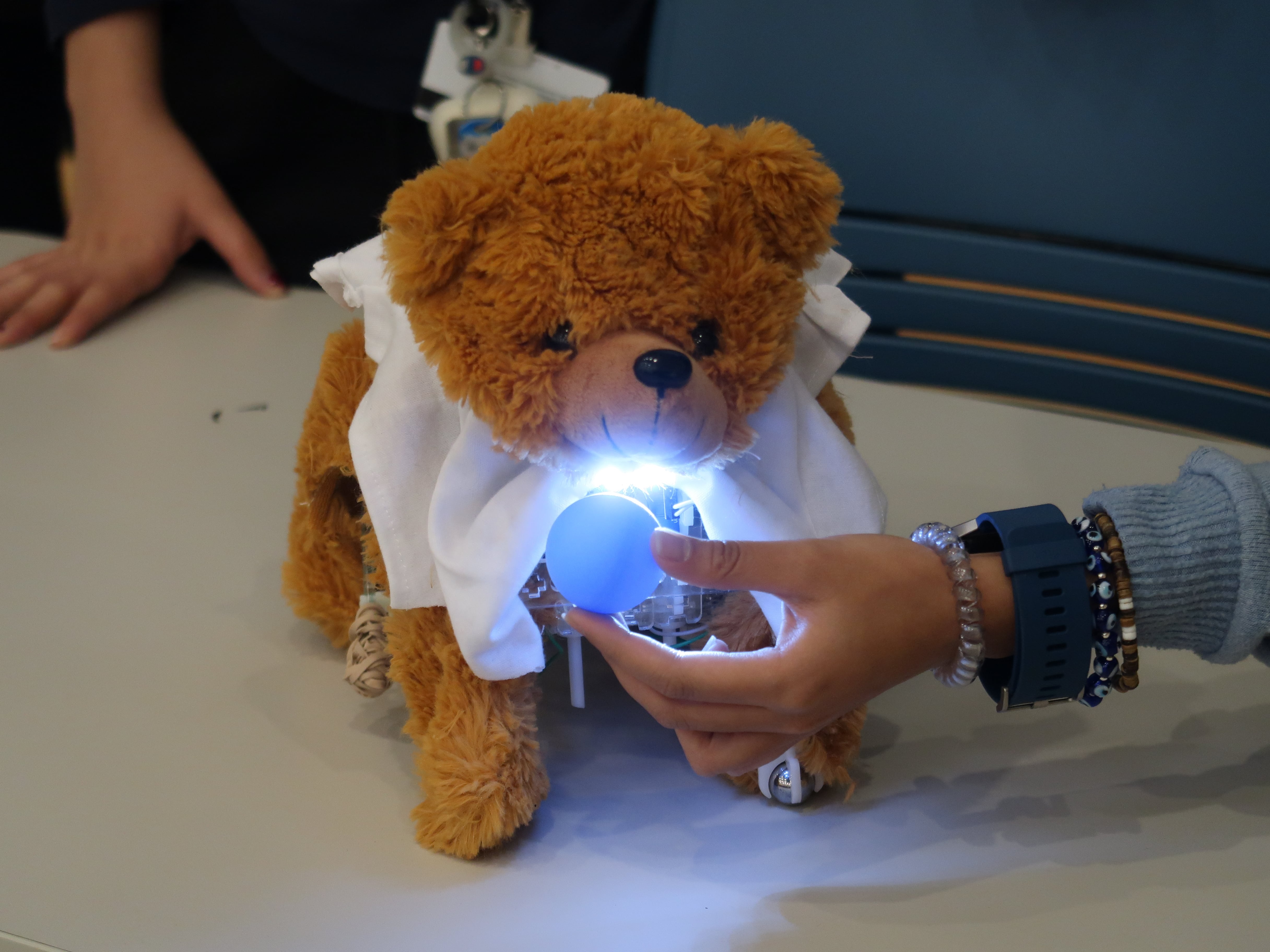 Some of the teams featured include Nuts and Bolts, who created a delivery robot that uses a line and color sensor to deliver items to certain locations, The Goofy Goobers, who made a social robotic dog that responds to various stimuli, and Color Turtl.3, who created a green, turtle-appearing robot that performs motions in response to different colors and button inputs.
Nurizada was happy with the results of the course, stating, "At the end of the semester, it was interesting to see what kind of robots the students came up with and, honestly speaking, all students did a great job!" 
Applied Mechanics Awards Prof. Kirane for Best Paper
The 2022 Journal of Applied Mechanics Award has been given to Professor Kedar Kirane for his published paper, entitled "Fracture and energetic strength scaling of soft, brittle and weakly nonlinear elastomers." The award is provided by the Applied Mechanics Division of the American Society of Mechanical Engineers (ASME) to honor the best paper which has been published in the journal during the prior two years.
Along with the Journal of Applied Mechanics Award, Prof. Kirane will also receive a certificate and an honorarium for his efforts.
The Flipped Classroom: Prof. Purwar presents at ASEE Conference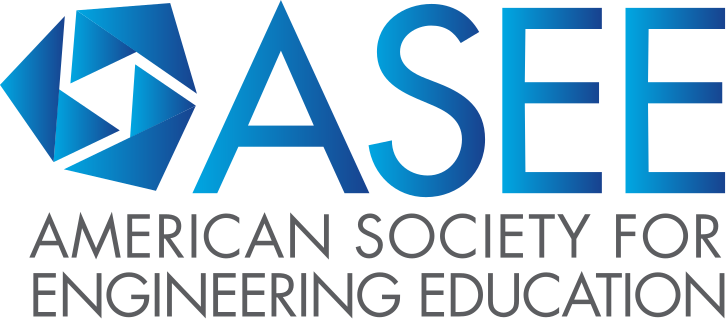 Introductory engineering classes that follow the traditional lecture format have constricted aspiring students from being able to personally engage themselves in a field that demands hands-on innovation and developed expertise.
The solution Professor Anurag Purwar offers to remedy this issue is the "flipped classroom," which he implements in MEC 101 - the Design Innovation and Robotics class offered at Stony Brook University. Here he "emphasizes learning STEM concepts in the context of robot design," while being financially accessible due to the availability of videos on youtube.com, course material free of required textbook use, and an open robot design project site.
This course also "uses a novel, modular, and low-cost robotics kit and a state-of-the-art software for design and prototyping of robot motion," and is based on the Mechanisms and Robotics research funded by the National Science Foundation (NSF). 
Prof. Purwar has received outstanding commendations for his approach to teaching; so much so that he was invited to host another workshop during the Fall 2021 ASEE Middle Atlantic Section Conference on November 13. The workshop entitled, "Scalable and Authentic Robotics and Design Innovation Education from Freshman to Graduate Level," taught educators a new way to structure their hands-on classes. 
For more information on Prof. Purwar's workshop at the Fall 2021 ASEE Middle Atlantic Section Conference, click here .
SUNY RF Highlights Prof. Purwar as it Celebrates 70 Years of Innovation
Click  here  to be directed to the post.
CEAS Excellence in Teaching Awarded to Prof. Kirane 
In recognition of his abilities in and out of the classroom, Professor Kedar Kirane h as been awarded the 2021 CEAS Excellence in Teaching Award. Prof . Kirane was honored for his superior teaching, as well as his innovation and ability to adapt his teaching modality under the unique and challenging circumstances of the past year and a half.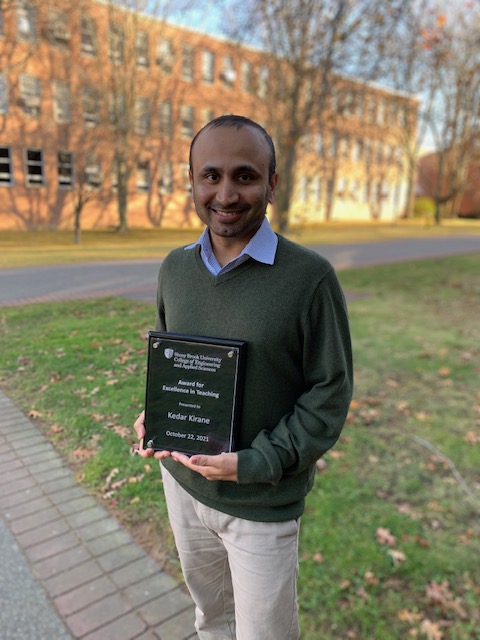 "I am very glad the students like my teaching style, and I hope I can continue t o i mprove," said Prof. Kirane. "I thank all the students for their positive feedback about my teaching. I am also thankful to the TAs and graders assisting with the teaching, and also the entire MEC department (faculty and staff) for the support."
After the Spring 2020 semester, when COVID had forced the semester online mid-way, many students left positive comments about Prof. Kirane's teaching of MEC 363, a foundational course of mechanical engineering at the sophomore level. Many described him with glowing remarks; "an incredible professor," "phenomenal," and "a gem." One student went as far as to say that he is, "the golden standard for what MEC classes should be, dare I say, all college classes in general." 
Prof. Kirane is currently supervising two doctoral students as well as three MS students and supervising the research of three undergraduate students. In the past, he has successfully advised eight MS graduates with thesis, and supervised ten recently graduated seniors through the MEC 499 research course, continuing his supervision throughout the pandemic to ensure that the students' degree progress remained on track.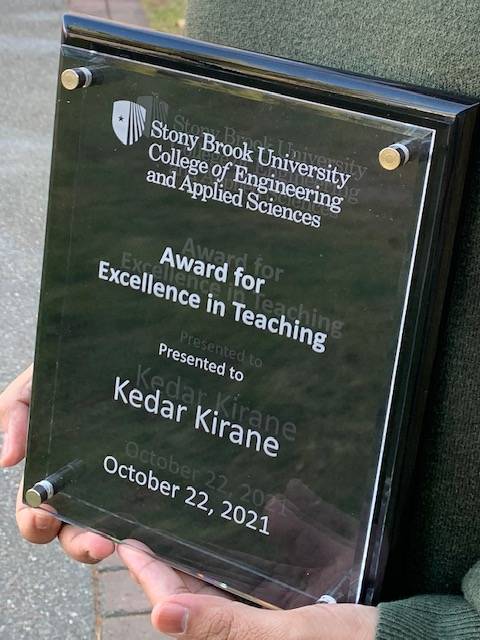 Outside of the classroom, Prof. Kirane is on various committees in the Mechanical Engineering Department and within the College of Engineering and Applied Sciences. He also serves on several committees within ASME and other academic societies. 
"Kedar has been an outstanding junior faculty in the Mechanical Engineering department," said Prof. Jeff Ge, the Chair of the Department of Mechanical Engineering. "He embodies the innovative spirit of the College of Engineering and Applied Sciences and I am proud to call Kedar my colleague." 
Professor Purwar Awarded $1M for Educational Robotics Framework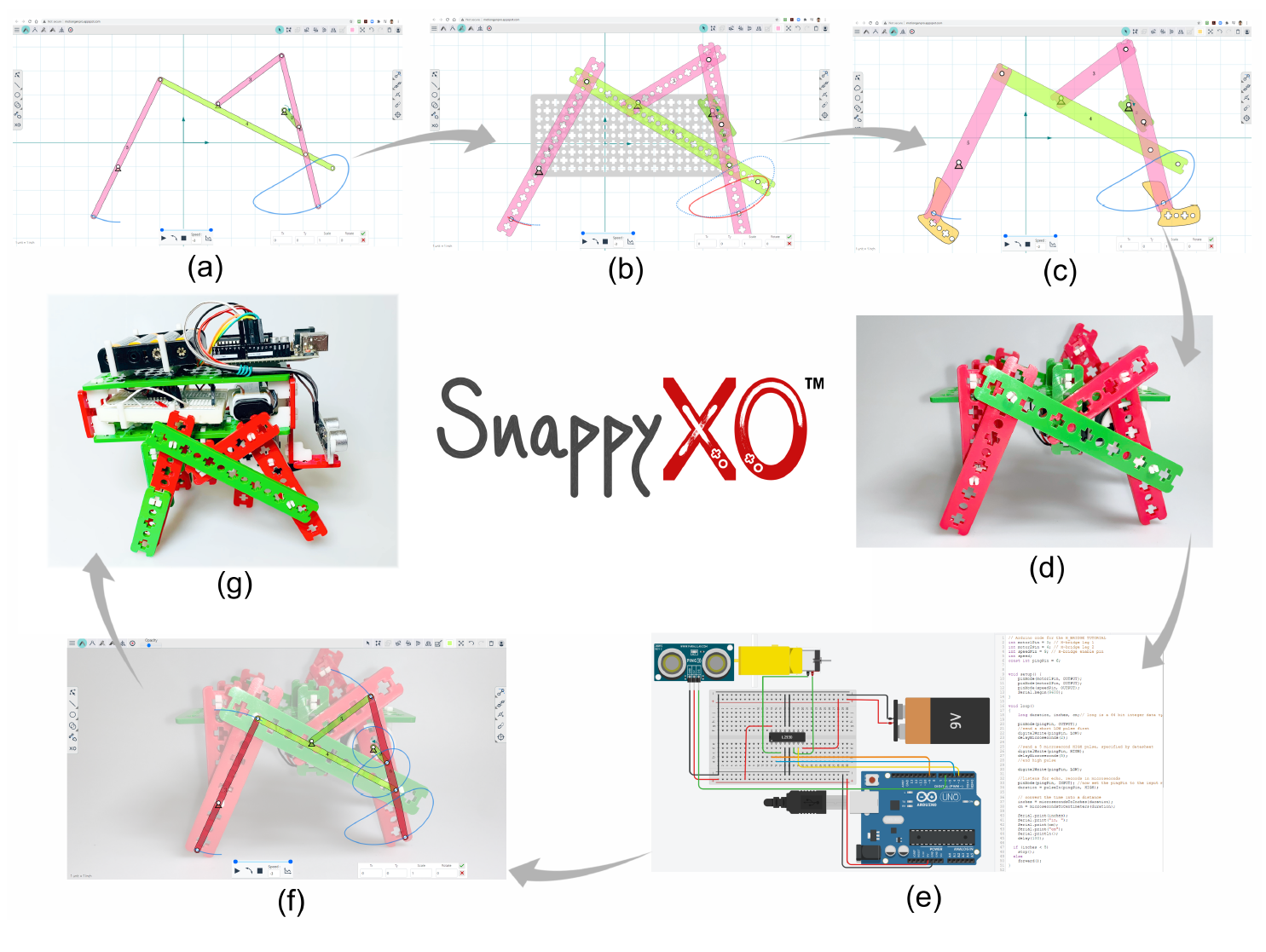 Stony Brook University and Mechanismic Inc. have been awarded $1,000,000 by the National Science Foundation's Small Business Technology Transfer (SBIR/STTR) Program for their proposal "A Design-Driven Educational Robotics Framework." The Stony Brook University team is led by Mechanical Engineering professor Anurag Purwar, who is the primary inventor of the technology and lead researcher on this project. Professor Kedar Kirane, also from Mechanical Engineering, Dr. Keith Sheppard from the Institute for STEM Education , and Erik Flynn from the School of Health Technology and Management are senior persons on the SBU team. The SBU team will be receiving a share of over $300,000 for two years, as well as an additional $80,000 from Strategic Partnership for Industrial Resurgence (SPIR) . 
As described by Prof. Purwar, the framework is a unified platform that is capable of teaching students engineering design, practical electronics and programming all in one place. "[It] brings a new approach to STEM and robotics education, wherein students engage in the entire design innovation cycle from conceptualization to programmable robots."
SnappyXO Design , originally conceived by Prof. Purwar for teaching purposes, is part of the work he's doing in this project. In the beginning, it was able to give freshman students the chance to enjoy authentic engineering design in robotics, but now it has been built upon to be something greater. "As part of this project," he explains, "our research is going to bring together rigid body kinematics and machine learning to develop software and algorithms for an AI-driven mechanism design architecture. This software will democratize design innovation and invention and put the power of creativity in the hands of every student and engineer." 
Through a multidisciplinary approach, the platform can be a first step into a STEM discipline for any student, especially underrepresented groups such as women or minorities.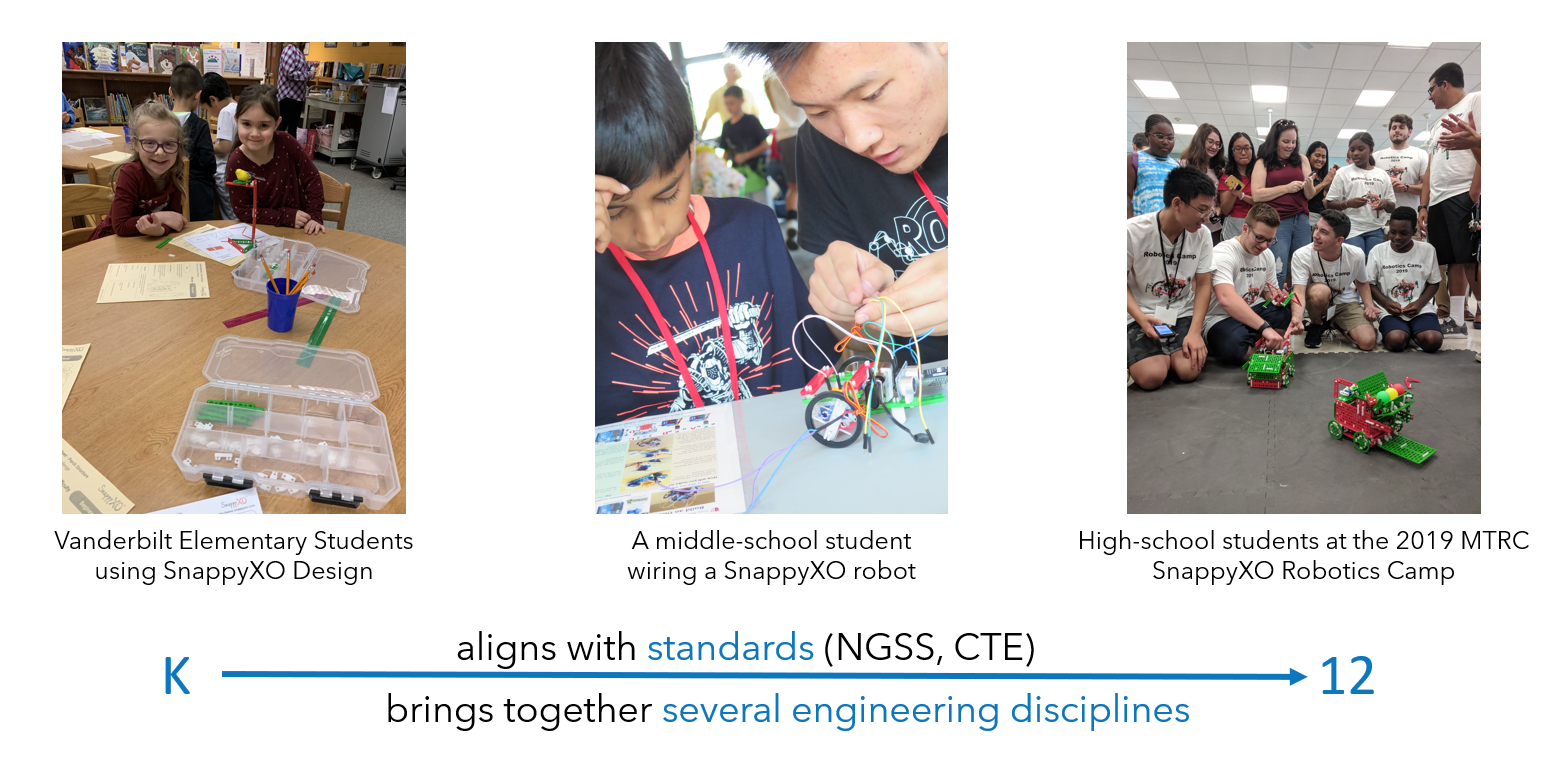 " As a child, I never got a chance to do anything related to robotics or even play with them," said Prof. Purwar. " I grew up in a modest neighborhood and town with little access to electronics or technological toys, which looking back, I can say confidently, would have had a major impact on me. Creating this robotics education product is my way of reliving my childhood playing, tinkering, and learning with robots and machines that I wish I had." 
The SBIR/STTR program focuses on supporting innovation by investing federal research funds with the goal of turning scientific discoveries into products and services with commercial or social benefits. Prof. Purwar's invention was licensed by Mechanismic Inc., a NY-based C-Corporation, co-founded by him and Professor Jeff Ge which is bringing this technology to the market.
" This award will enable us to develop the next generation of hardware for robot design, software for building invention design capacity, and a standards-aligned curriculum for K-12 and college students," Purwar explained. "[It] will lead to a design-driven educational robotics product that provides Problem- and Project-Based Learning (PBL) experiences for K-12 and post-secondary students to grasp STEM concepts in a fun, active, and engaging way."
Professor Yao Awarded NSF EAGER Funding
Amyotrophic lateral sclerosis (ALS, also known as Lou Gehrig's diseases) is a common neuromuscular disease that has had a large share of fame whether it be from figures like Lou Gehrig or Steven Hawking, who both famously had it, or from awareness campaigns such as the ALS bucket challenge. Incurable, ALS can result in muscle weakness and atrophy that can make walking, talking and even breathing on one's own difficult - and as they usually can still perform higher mental processes, the inability to properly communicate with others can lead to depression and anxiety. To try and address this issue, a new proposal was funded this past summer that seeks to make life for those with ALS easier.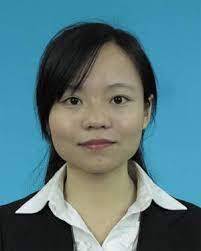 "The overarching goal of this project is to build an unobtrusive hardware-software platform for ALS patients that can capture speech-relevant lip gestures and decode lip movements for speech," said the project's abstract. The project, Lip Reading by Unobtrusive Multimodal Sensors and Machine Learning Algorithms, is headed by Prof. Shanshan Yao from Mechanical Engineering as a collaboration with Prof. Petar M. Djurić, Department Chair of Electrical and Computer Engineering, and Dr. Renee Fabus, Founder and Chair of the Speech Language Pathology Department at Stony Brook. The project was proposed through the National Science Foundation's EAGER mechanism - Early-Concept Grants for Exploratory Research - and was awarded this grant in July. 
ALS patients, as well as individuals with speech and hearing disorders, could all benefit from a technology that seeks to improve upon the existing methods for tracking and interpreting facial movements. This project hopes to create a skin-like multimodal strain and electromyography (EMG) sensing system capable of tracking skin deformations and muscle activities associated with lip movements and then convert these inputs into spoken word. 
An opportunity for students to participate in cross-disciplinary research as well, the abstract noted that parts of the project will be integrated into coursework and capstone design projects.
This project can lay the groundwork for "developing a truly natural and unobtrusive hardware-software system," as explained in the abstract. "Our proposed work can fill the gaps in the existing solutions by an intuitive and unobtrusive technology for lip reading." 
Memorializing the Work of Ted O'Brien
The Physics of Fluids journal released a special issue dedicated to the memory of the late Edward E. "Ted" O'Brien," a Stony Brook University Professor Emeritus of Mechanical Engineering. 
Published by the American Institute of Physics, multiple guest editors participated in this special edition including, Professor Emeritus César Dopazo of Zaragoza University, Spain, said to be one of the most celebrated students of Prof. O'Brien in academia; Professor Peyman Givi, a colleague of Prof. O'Brien and a distinguished professor at the University of Pittsburgh; and Professor Foluso Ladeinde, associate professor at Stony Brook University, founding chair of the Department of Mechanical Engineering at SUNY Korea, and a mentee of Prof. O'Brien.
Professor O'Brien was a Professor of Fluid Mechanics, a member of ASME and New York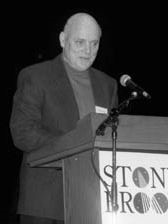 Academy of Sciences as well as a Fellow of the American Physical Society. He joined Stony Brook University in 1961, when the university held its first commencement and appointed its first president. He joined the inaugural faculty as a founding professor in the College of Engineering and Applied Science and a member of the Department of Thermal Sciences. Under his leadership the program gained popularity and grew into what is now the Department of Mechanical Engineering, where he served as the Chair from 1983 to 1991. 
"I am very pleased to be involved with this effort of immortalizing Ted's name," said Prof. Ladeinde. "It is my hope that Stony Brook University will take pride, not only in Ted's academic accomplishments per se, but also in the international recognition of same."
Regarded as a pioneer in the field, Prof. O'Brien made a variety of contributions to fluid mechanics and turbulent combustion specifically. From the beginning of his career in the 1950s, he made fundamental contributions to the spectral theory of reactive scalars. In the 1970s-80s, he was widely recognized for introducing and popularizing single- and multi-point probability density functions (PDF) closures within the reactive turbulent flow community. Through the 1990s to present day, his contributions continued to be well-received and highly cited to the end of his research career. 
The August issue of the Physics of Fluids journal can be read here .
Collaborative Research Earns DOE Award to Speed Up the Transition to Electric Vehicles
Fossil-fuel vehicles are a leading cause of mass carbon emissions, resulting in the gradual temperature increase on Earth's surface and exacerbating the acidity in rain during precipitation. In order to combat the detrimental effects this energy source has on the environment, domestic and international organizations alike have set ambitious goals to completely phase out its use in the upcoming decades. Research developments and technological innovations geared towards fully transitioning to electric vehicles and decarbonizing the transportation sector are receiving unprecedented support from the U.S. Department of Energy (DOE) and other federal agencies.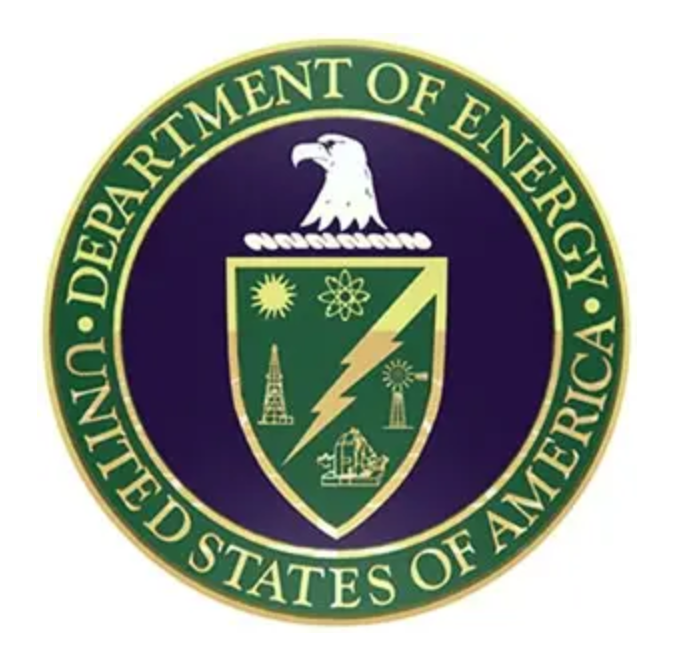 A collaborative research group led by a material scientist (Prof. Esther Takeuchi) includes electrochemists (Prof. Amy Marschilok, Prof. Kenneth Takeuchi) and a mechanical engineer (Prof. Carlos Colosqui). Stony Brook University has received a DOE award of more than 2.2 million dollars. The funding from this institution will be used to produce new electrolytes for high-performance lithium-ion (Li-ion) batteries that charge and discharge at accelerated speeds, even while under extreme conditions. To undertake this proposition, the researchers at SBU will consolidate efforts with scientists at Brookhaven National Laboratory and Brown University.
Titled "Fluorinated Ester Local High Concentration Electrolytes for Operation of Li-ion Batteries under Extreme Conditions," this scientific venture is aimed towards creating a novel class of non-flammable electrolytes for Li-ion Batteries, which are essence complex fluids with a high concentration of nanoparticles that act as charge carriers in a liquid medium. Prof. Colosqui, who currently spearheads this study, strives to further understand and predict fluid flow, rheological properties, and mass and charge transport through these newly manufactured electrolytes.
"This project highlights the critical importance of interdisciplinary research and the key role that fluid mechanics will play in the transition to sustainable technologies and green energy," Prof. Colosqui states. 
SBU will be collaborating with selective research institution groups in order to advance the fundamental science and technological innovations required to decarbonize the U.S. transportation sector and combat climate change. 
"[By] partnering with industry and leading research universities, DOE's investment in these 24 projects will create technologies that will cut vehicle greenhouse emissions and boost America's competitiveness in the global clean energy market," the 16th Secretary of Energy Jennifer M. Granholm affirms.
Students interested in contributing to this research are encouraged to contact Prof. Colosqui at carlos.colosqui@stonybrook.edu .
Presidential Dissertation Completion Fellowship
As the majority of students return to campus, some are working to recover from COVID's effect on their work. Vamiq Mohammed Mustahsan was the recipient of the 2021 Presidential Dissertation Completion Fellowship awarded by the SBU Graduate School. The fellowship is awarded to students who demonstrate solid achievement and steady pre-pandemic progress to their degree. It would provide two semesters of stipend support for an advanced doctoral student ($20,000) who has experienced a delay in their degree progress due to circumstances or challenges beyond their control. 
Mustahsan had been on track to graduate by May of 2021 after giving his Ph.D. proposal two years prior. His research focuses on customized bone tumor resection and bone reconstruction, increasing the accuracy of bone tumor resections and developing a structurally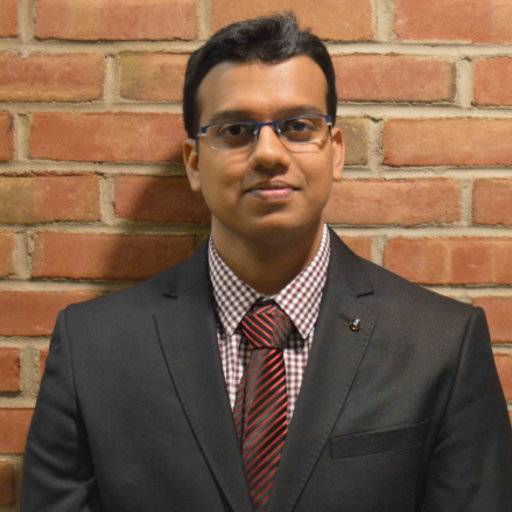 biomimetic and biocompatible implant. Ideally, Mustahsan will develop a methodology that would reduce the overall costs and vastly improve the quality of life in those who suffer from osteosarcoma - one of the most common forms of bone cancer. After the removal of malignant bone tumors, patients can be forced to deal with inaccurately fitted implants that can lead to future complications. "Most patients are forced to undergo multiple subsequent surgeries, sometimes even ultimately an amputation," explained Mustahsan. "[However], if a very good implant fit is achieved, the lifetime of the implant is significantly improved." 
The original plan was to carry out in-vivo studies by implanting their customized implant or bone graft substitute (BGS) in mice. However, after spending the Fall of 2019 planning and preparing for the experiment, the events of early 2020 quickly forced the study to a stop. 
"We started the study in the second week of February 2020 and reached the second stage of our experiment in the second week of March when the nationwide COVID lockdown was implemented," Mustahsan said. The experiment was conducted in the department of Anesthesiology, which was shut down along with the university hospital as all available lab space was taken for COVID research purposes. The study couldn't be returned to until October; Mustahsan and his group concluded the second stage in December 2020. Mustahsan still faced problems however, as surgery on the mice were required for the third stage by orthopedic residents and attendings familiar with bone tumor surgeries.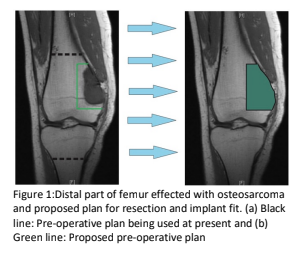 "Even after the hospital restrictions for researchers were partially lifted in Fall, many attendings and residents were still enlisted in COVID duty. Consequently, we could not get them to do the surgeries," said Mustahsan. The surgeries couldn't be completed until April 2021, less than a month before Mustahsan's planned graduation. There was no other choice but to push his graduation back an entire year in order to complete his research.
Many have seen this fellowship as well-deserved including Professor Imin Kao, Mustahsan's Ph.D. advisor. "This fellowship reflects his work here at Stony Brook," said Kao, describing Mustahsan's advocacy for graduate students at Stony Brook. While managing his own experiments, he has also been working in collaboration with the Stony Brook Office of Government Affairs in the capacity of the Chair for Policy Action for State Affairs for Stony Brook Graduate Student Organization (SBGSO) and actively organizing the Science and Research Awareness Series with the Department of Anesthesiology in Stony Brook Hospital. Mustahsan also worked as a Resident Assistant for over 3 years in Chapin Apartments, a graduate student dorm that mainly houses international students and previously, was recognized with the Outstanding Leadership Award by the SBGSO. 
Although COVID interrupted his original plans, Mustahsan will now complete his work and thanks to the fellowship, will complete his degree in May 2022. 
NIH Funding Awarded to Professor Chen
The project "Magnetically activated structures for minimally invasive endovascular therapy" has been selected for funding by the National Institutes of Health (NIH) of over $600,000. This collaborative project features Professor Shikui Chen of the Mechanical Engineering Department, Drs. Chander Sadasivan and Apostolos Tassiopoulos from SBU's Renaissance School of Medicine, and Professor David Gu from the Computer Science Department. Professor Sadasivan is the principal investigator and the contact of this NIH proposal.
The multi-department group hopes to tackle the dangers of abdominal aortic aneurysm (AAA). While heart disease is the leading cause of death in the US, AAA is also one of the top 15 leading causes of death in people over the age of 65, directly causing nearly 10,000 deaths per year. Professor Chen hopes to make the process of treating AAA easier with this project. 
"The treatment of AAA mainly relies on minimally invasive endovascular therapy," described Prof. Chen, "[but] the major obstacle to current endovascular treatment is that the structure of the device is not optimal relative to the patient's vascular anatomy." The proposal seeks to use magnetically activated structures (MAS) to optimize treatment and effectively customize grafts to each patient. A non-invasive magnetic field can be used to deform MAS-grafts inside the patient so that they conform to the vascular wall and prevent leaks, migrations or anything that could lead to AAA. 
"The primary goal of this project is to develop numerical schemes for multi-material topology optimization of an endovascular MAS-graft with actively controllable motion and balanced stiffness," said Prof. Chen. "MAS designs generated from patient-specific AAA geometries will be reduced to a single design via robust design principles. Proof-of-concept of deployment and non-invasive control of the structures will be evaluated in vitro."
Welcoming New Department Members
The Mechanical Engineering Department is happy to welcome back students and staff alike as the fall semester brings back most people to campus after roughly two and a half semesters of remote learning. The new academic year holds promise as everyone can properly take advantage of everything the Stony Brook University campus has to offer.
As well as welcoming back students returning and new, the department also welcomes back faculty returning and new. There are three new members of the department this year, Austin Giordano, Amin Fakhari, and Jie Gao. 
Austin Giordano initially joined Stony Brook University as an undergraduate student in 2015. He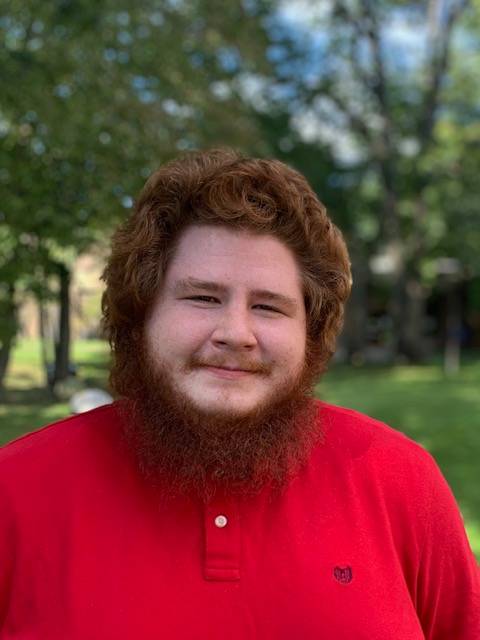 completed his Bachelor's of Engineering in 2019, as well as a Master's of Science in Mechanical Engineering in 2021, and is pursuing a Ph.D. in our department. In the summer of 2021, Austin joined as an Instructional Support Specialist, where in this role he assists with the lab courses at both the undergraduate and graduate level. Giordano would like to assist the students with developing their passions for engineering outside of the classroom, through research, clubs or personal projects. "I'd like to welcome back all of our returning students at every level - it's good to be back on campus with all of you!" Giordano continued, "To all of the new students, I would like to welcome you to our department and to our campus. You're in for some great times over the next few years!"
Amin Fakhari joined the Mechanical Engineering faculty this Fall as an Assistant Professor of Practice, though he has been part of the Stony Brook community since 2013. Previously, he was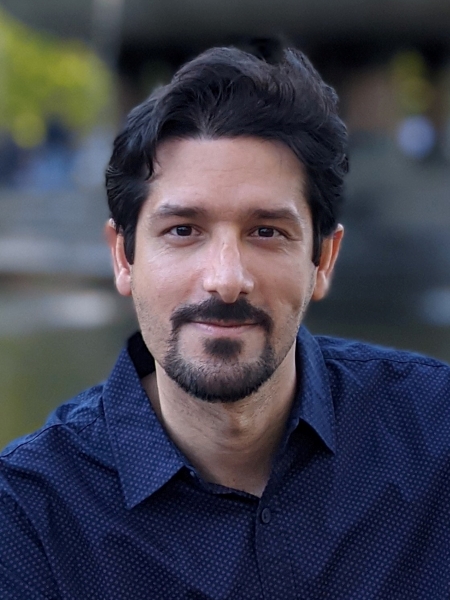 an Assistant Professor in the Mechanical Engineering Department at SUNY Korea in 2017, and a research scholar in Stony Brook's Department of Mechanical Engineering in 2013. He received his Ph.D. in Mechanical Engineering from Isfahan University of Technology in Iran. His research interests are in robotics, dynamical systems, control systems, machine learning, and mechatronics. He specializes in anthropomorphic robotic hands, dextrous manipulation planning, force and motion planning, object grasping analysis, soft contact modeling, and slippage control. He aims to develop robotic systems that mimic or surpass human capabilities.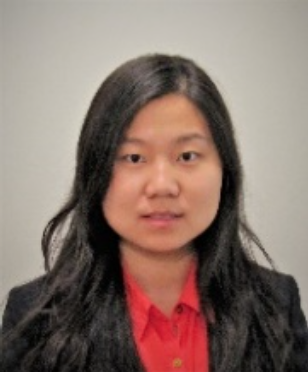 Jie Gao joined the Department of Mechanical Engineering as Associate Professor in the Fall of 2021. She received her Ph.D. from Columbia University. Her research interests include optical and thermal energy harvesting, optical sensing and imaging, nanomanufacturing, opto-mechanics, and quantum optics. The current research projects in her lab range from novel 2D materials, optical nanostructures, infrared absorbers and emitters to light emission devices.
We're happy to have all three of them join us and look forward to a great, safe school year. 
Department Chair Honored with ASME DED Award
Professor and Chair of the Mechanical Engineering Department, Dr. Jeff Ge, has been awarded the Mechanisms and Robotics Award by the Design and Engineering Division (DED) of the American Society of Mechanical Engineers (ASME). This award is given annually to recognize outstanding engineers who are known to have given a lifetime's contributions to the field of mechanism design or theory. This prestigious award can only be received once in their career.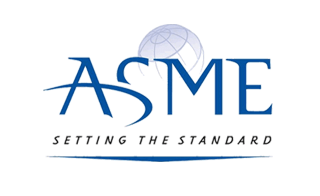 Dr. Ge has made numerous scientific and engineering contributions in kinematics and design and has established himself as a global leader of the community. "This is well-deserved, and a notable achievement for a lifelong career dedicated to mechanism design," said Professor and Interim Dean Jon Longtin. Another of Dr. Ge's colleagues, Assistant Professor Anurag Purwar, described the award as the "highest honor in the Mechanisms and Robotics community," and stated, "I am proud to call myself Jeff's colleague." 
Having been on the faculty of the Department of Mechanical Engineering since 1993, Dr. Ge has ascended from Undergraduate Program Director all the way to the Chair of the Department while making vast leaps and bounds in the engineering community, including the establishment of a new and developing discipline in computational kinematic geometry. His deserved success in the field and this award is highlighted best in those who are inspired to meet the standards he sets for all those who come after him, such as Assistant Professor Dimitris Assanis. "This is truly a fantastic honor and a testament to the continued contributions [Dr. Ge] makes in the field," said Assanis. "We are fortunate as a department to be guided by such a strong research-oriented Chair." 
Associate professor Shikui Chen is a member of the 2021 winning team, Orchid Imaging, in the SUNY Startup Summer School (S4) Class of 2021 Demo Day quick pitch competition as highlighted in the Stony Brook University News. The competition, which took place on August 11, is designed to showcase grant proposals and research of 153 SUNY students and faculty in emerging technologies fields. This comes after two months of curriculum focusing on entrepreneurship, grants and other skills to ensure the success of the participating startups. 
Formed in 2020, Orchid Imaging's main focus is the early detection of skin cancer by commercializing 3D imaging technologies invented at Stony Brook by the startup's leader, Professor David Gu. Along with Orchid's commercialization lead, Professor Rong Zhao, the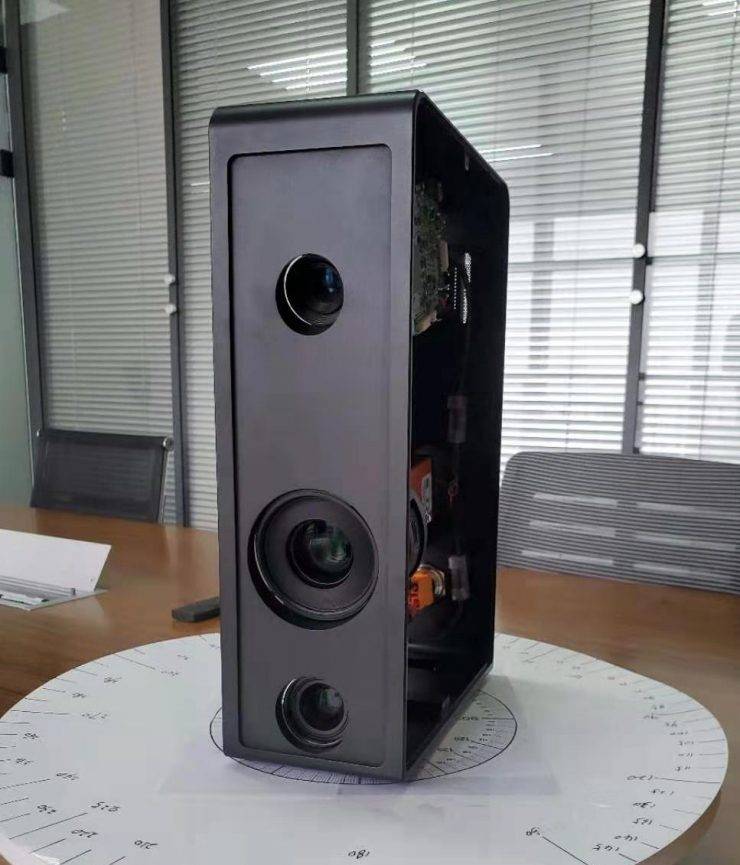 company is partnering with Stony Brook Dermatology and other clinics to develop a 3D full-body scanning system and to demonstrate that its skin analysis software is accurate enough for skin cancer screening.
"Skin cancer is the most common cancer in the US, and if caught and treated early, it is highly curable," Professor Chen explained. "Our goal is to use the 3D-vision-based skin cancer detection technology to help patients detect abnormal changes in their skin as early as possible. I am thrilled to work with Prof. Gu and Prof. Zhao to transfer this cutting edge technology from lab to market. We look forward to our technology having a positive impact on society."
The winning S4 teams will receive a $10,000 S4 Technology Accelerator Fund Catalyst Investment, follow-up support from SUNY to identify and create strong grant-funding proposals, as well as business-development mentoring and coaching from the SUNY Research Foundation's Venture Advisors.
For more information on this year's SUNY Startup Summer School, click here.
Two Mechanical Engineering faculty members have each been awarded 2021 SBU-BNL seed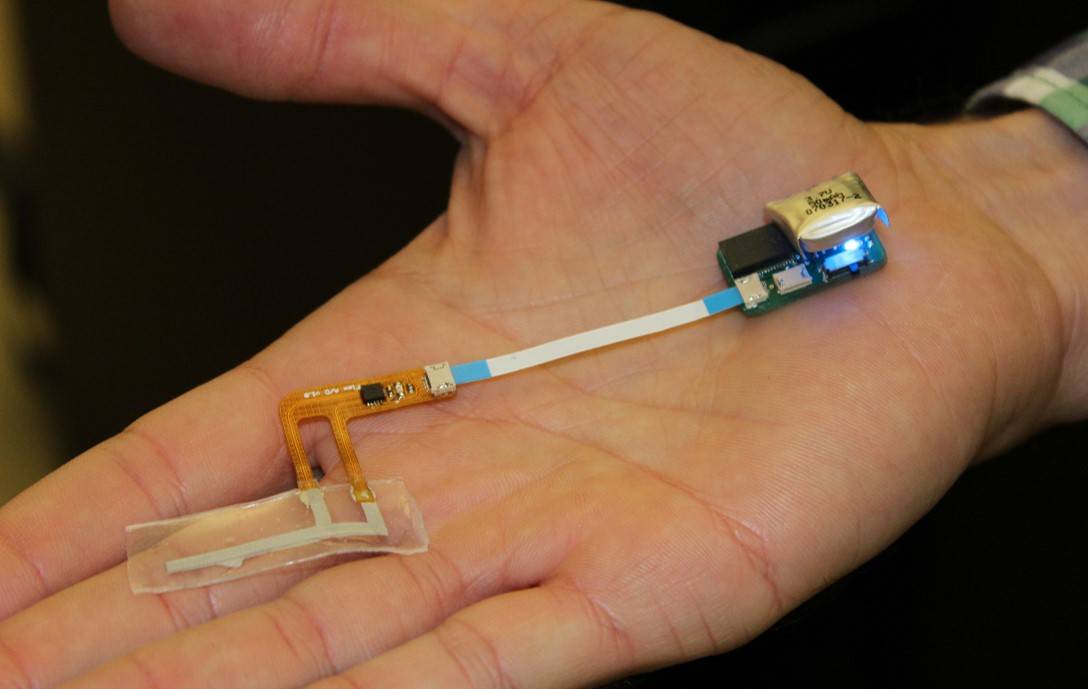 grants, positioning them to pursue new external funding. The seed grant is made possible with contributions from both President Maurie McInnis and the Office of Brookhaven Affairs.
One of the teams, consisting of Mechanical Engineering Assistant Professor Shanshan Yao and Associate Materials Scientist Esther Tsai, have been conferred a $41,000 grant for their project proposal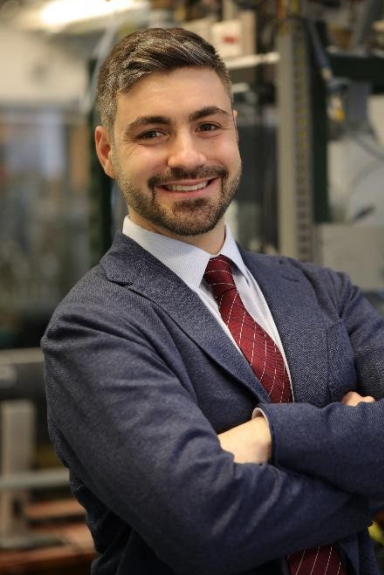 "Multiscale Design and Characterization of Soft–Rigid Interfaces for Hybrid Skin-Like Wearable Electronics and Soft Robotics". 
Assistant Professor Dimitris Assanis from the Mechanical Engineering department and Rebecca Trojanowski from BNL's Energy Conversion Group were awarded $39,680 in funding for their project "Large Eddy Simulations for Superior, Computationally Optimized Oxidation using Biomass (LESS CO₂ using Biomass)".
The SBU-BNL Seed Grant program is a yearly competition that encourages group coordination from researchers from Stony Brook University and Brookhaven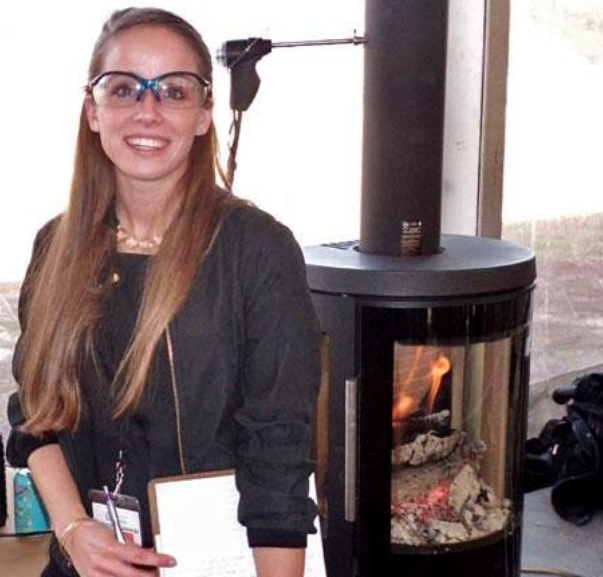 National Laboratory. Their target objective is to offer opportunities that expand upon research programs while adhering to the goals of both establishments. At the moment, the SBU-BNL Seed Grant Program aims to start research that will allow their investigators to seek funding from external sources. 
Sean Vierling, a senior Mechanical Engineering major, was awarded the Mountain Mover Award during this year's Student Employee and Supervisor of the Year Awards Ceremony hosted by the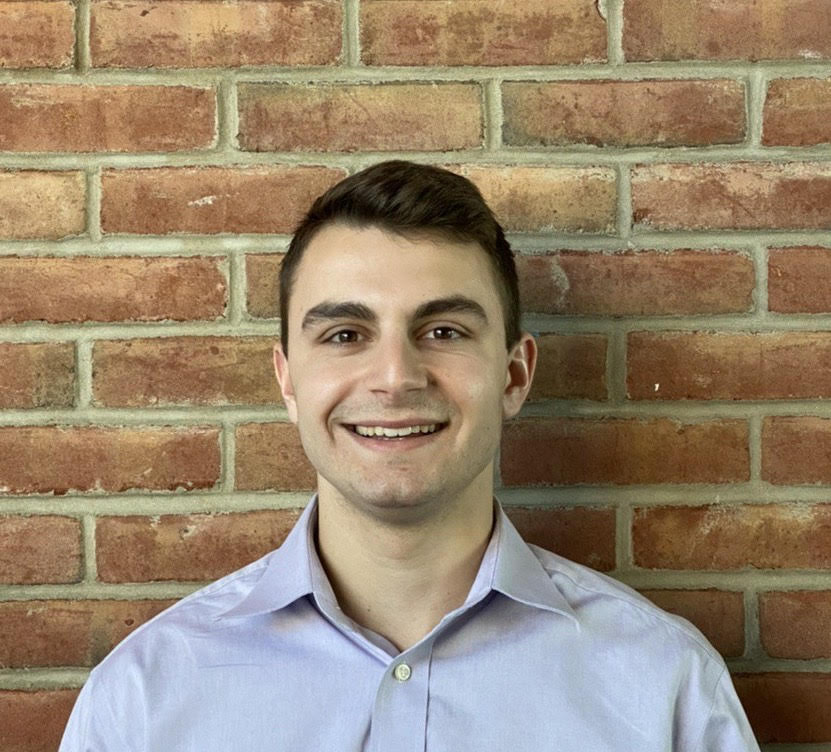 University Career Center. This ceremony is held every year to honor exceptional student employees and their supervisors. The Mountain Mover Award in particular recognizes those who have had a significant impact in their workplace.
"When I won the award I was very surprised," said Vierling, "I was also extremely grateful that I have a great mentor in Professor Purwar to help me earn an award such as this." Vierling has worked ​in the lab of Professor Anurag Purwar for several years and is currently a National Science Foundation Fellow there. His main focus is walking machines and robotics. He assists in the creation and development of Professor Purwar's SnappyXO STEM kit but also designs a variety of walking-based robots. Together, Vierling and Purwar plan to write a book on this robotics work.
"I am working on a multi-degree of freedom robot for a Vertically Integrated Project class where my team and I are testing the effect of walking gaits on various terrains." Vierling explained. "[Additionally] this semester, my Senior Design team and I are working on a prototype for a sit-to-stand device for children with Cerebral Palsy." 
When the pandemic began, Vierling's focus shifted to encompass not only his existing projects but how to help frontline medical workers. He worked with them to create a laser cut face shield that could be pivoted away from the users face to allow them to change masks and drink without needing to take it off. He also created a laser cut N-95 face mask holder in which medical workers could keep their masks safe and separate from one another to elongate the lives of their overused masks.
Professor Purwar nominated Vierling for this award, having known him since his first year at Stony Brook. "I first met Sean in 2017 when he was a Freshman student in my MEC 101: Freshman Design Innovation class. Much impressed with his work ethic, I offered him a paid position to work in my lab. Over time, he has proved to be an exceptional organizer and leader... Without a doubt, he is the most competent and accomplished undergraduate student employee I have ever had. I wholeheartedly recommend him for this award."
After receiving the Mountain Mover Award, Vierling was also chosen to receive the 2021 Provost's Award for Academic Excellence. This annual award is given to a select number of graduating seniors who show academic excellence not only in the classroom, but outside of it in activities such as research and building a stronger academic community.
Next year, I hope to complete my thesis under Professor Purwar," Vierling said. "After, I will likely look for a job in industry - preferably in the field of Robotics or Defense.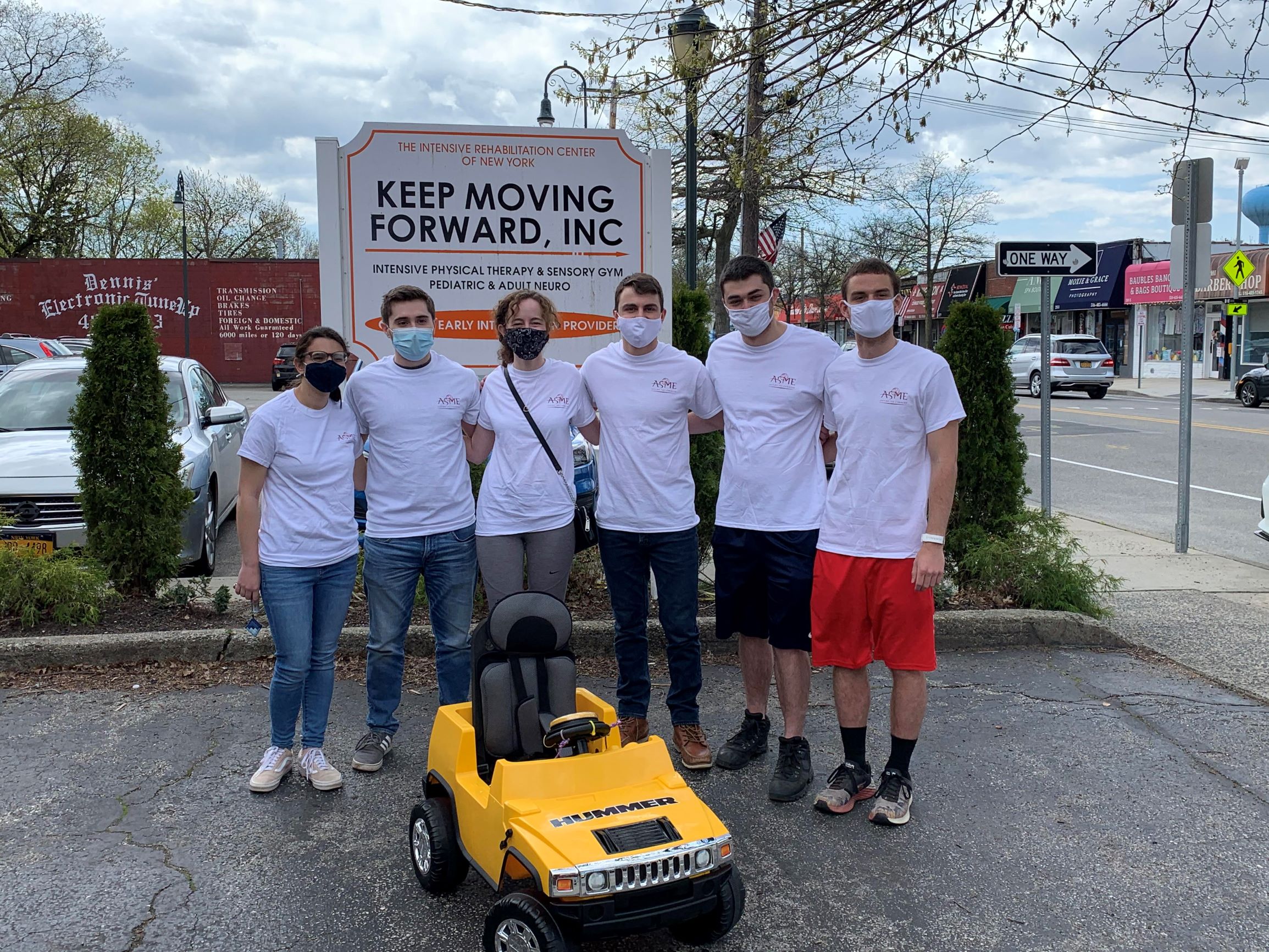 Click here to be directed to the article.
Professor Dr. David Hwang recently received a third installment of an award for the 'Laser Scribing Technology Building Integrated Solar Photovoltaic Module' from the sponsoring agency, Korea Institute of Science and Technology (KIST). In total, Prof. Hwang will collect the equivalent of 460,000,000 KRW (approximately $411,817) over 5 project years (55 months). Congratulations!

Professor Nilanjan Chakraborty has been selected as a recipient of the Office of the Vice President for Research (OVPR) Seed Grant, for a research project entitled " Robotic Arm-augmented Wheelchair for Enabling Independent Living for People with Quadriplegia." T he development of this technology required for a wheelchair-mounted robot arm could help improve the quality of life for disabled individuals.
" The vision is for people with SLD to carry out essential activities like feeding themselves, going from one room to another, using high level commands." explained Prof. Chakraborty. "For example, the user can say 'open the door' and the robot arm can execute the task of opening the door, so that the user can pass through by controlling her wheelchair." The robot arm would be interacted  with through a tablet interface with hands-free inputs such as eye gaze or voice.
Other collaborators on this project are co-PI Brooke Ellison, PhD, Health Technology and Management, as well as Xiaojun Bi, PhD, Computer Science, Haibin Ling, PhD, Computer Science, and I. V. Ramakrishnan, PhD, Computer Science.
The project seeks to surmount a variety of technical challenges such as ensuring that the robot arm is capable of accurately perceiving the environment, able to understand the user's intent with commands and having the arm reliably execute the tasks in question. Prof. Chakraborty anticipates that the last of the three will be the most difficult. "Manipulation in a home environment is extremely challenging because every home is different, and consequently it is hard to pre-program the robots - as is usually done for industrial manipulation tasks." 
The research team plans to develop methods that would allow the robot arm to understand examples of tasks given to it by a caregiver and subsequently learn from these examples to independently complete tasks later on. "The caregiver will hold the hand of the robot and teach it to do a task, just as one would teach a child," said Prof. Chakraborty. "And we want to burden the caregiver minimally."
Pouring Task
Stacking Problem
Professor Imin Kao has been selected as a recipient of the Office of the Vice President for Research (OVPR) Seed Grant, for research into removing cancers known as 'soft tissue sarcomas'. The primary treatment for soft tissue sarcomas is removing the tumor cells entirely, but the reappearance of the cancer is a major problem in the medical industry if even a slight piece of it is left behind.
In collaboration with Assistant Professor Fazel Khan and Professor Brendan Boyce, doctors of Orthopaedics and Pathology respectively at the Renaissance School of Medicine, Prof. Kao intends to rectify this issue. "Raman spectroscopy is a non-invasive technique, which generates spectra that can reveal structural fingerprints of molecules in tissues by inelastic scattering of photons,"described Prof. Kao. "We have examined if Raman spectroscopy can correctly distinguish tumor tissue from adjacent benign skeletal muscle, dermal collagen and fat in frozen sections from resected tumors from 4 different patients and compared the results with the hist ologic findings in adjacent H&E-stained frozen sections."
Through use of Raman spectroscopy, the group intends to create a reliable method of determining that the soft tissue sarcoma has been completely removed during surgery, helping the entire process occur faster and with a lowered chance of the cancer reappearing after the fact. 
The funding will allow the research team to conduct experiments and acquire data from patients with soft tissue sarcomas in order to determine if their methods are capable of reliably distinguishing tissue types as well as ascertain if a portable Raman probe could be used with accuracy in the operating room. This will hopefully be a stepping stone and provide results for grant applications that have been submitted to NIH and NSF for additional funding. 
Prof. Kao is decidedly optimistic on the pro ject's future. "Our preliminary results are very promising and show a high correlation between the histologic findings and analysis of the Raman spectroscopic data using a novel computer-generated algorithm…" he explained. "Our group has published our research findings in journals and presented them in international conferences, and will continue to do so as new results of this research collaboration emerge. We envisage that our work will have important clinical applications."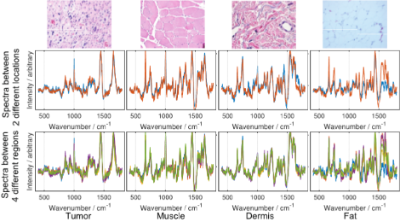 Figure 1. Spectra of tumor, muscle, dermal collagen and fat at different locations. The spectrum of each tissue type is an average of more than 80,000 spectra among different regions and locations in the tissues, showing consistent peaks with distinct patterns for the tissue types. The horizontal axis is the wave numbers (in cm-1) and the vertical axis is the normalized intensity.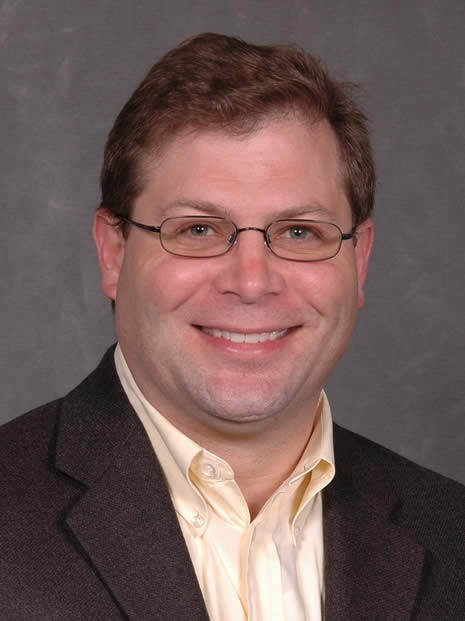 Professor Jon Longtin has been awarded a $100k subcontract for research and development on a project entitled "Oil and Gas Combustion Emissions Testing" with Brookhaven National Laboratory. The project is funded by NYSERDA, and focuses on a suite of emissions measurements for combustion heating systems according to Prof. Longtin. The project will look at both different fuel types and different combustion systems. In the wake of the Climate Leadership and Community Protection Act (CLCPA), which seeks to have New York use zero-emission electricity by 2040, information on renewable energy and emissions is in high demand. "This is a dramatic change in the landscape of how energy is used in the state, and represents  New York State's commitment to becoming the national leader in this space," said Prof. Longtin. "I think this is very exciting to see."
For one student organization, the pandemic may have been a blessing in disguise.
Stony Brook Motorsports may not be the biggest or oldest club on campus, but they have made a name for themselves in their own right. Every year the team designs, builds and races an off-road vehicle in the Baja Sae Competition - one of SAE International's many Collegiate Design Series competitions designed to prepare future engineers for the mobility industry. In light of the pandemic, the competition has been modified from a hands-on test of skill to 'knowledge events' based in design, modeling and more for now two years in a row. 
"Once the pandemic hit, we weren't really able to do anything in our shop and office," said Christopher Sherling, the club's
president. The competition is usually held from April-June andthe team had just gotten to work building last year's vehicle when Stony Brook switched to remote learning. "We focused all of our work on all-wheel drive and sorts."
At first, the switch made it impossible to continue their work, but then the club quickly came to realize that this is just what they needed. Sherling explained that the club often had trouble bringing on new team members when it came to explaining everything that needed to be done. "We went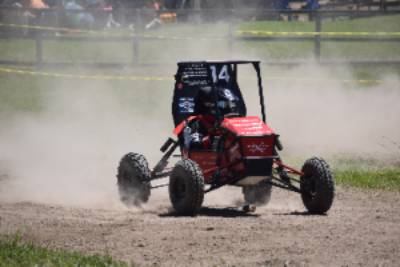 from having 15-20 pages of technical documentation on the car to over 250 pages… This ended up being one of those silver lining things where it sucks that we can't see each other in person, but it's had a significant benefit for the team where we can focus on design."
The threat of a knowledge gap became a serious concern of the club, not only because the pandemic is preventing them from doing any physical vehicle work, but also because a large portion of the club's experienced members are in their senior year and won't be present when the club makes a shift back to in-person activities. This is only exacerbated by the fact that SAE plans to enforce a major design change requirement where all vehicles will be required to have four-wheel drive starting in 2022 rather than a standard design - something they've never done before.
"We've been able to do a lot of documentation, more so than what we'd normally be able to do," said the club's vice president, Nicholas De Marco. "And that's going to help [the team] in the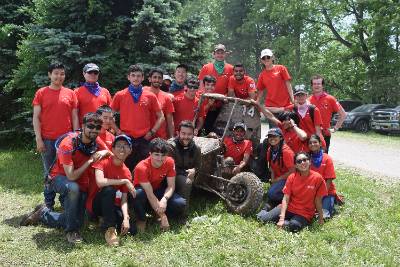 futureto be able to see how people design things. We're going to start writing up how we fabricate things so that people in the future can know what we did and how we did it." 
Beyond vehicle work, the club does it's best to stay together. Christian Funes, one of the club's System Leaders described organizing game and movie nights in order to keep the club connected while being scattered across the country. "We try to keep together by doing events, like a little game night to keep the community together," Funes explained. "It honestly really helps. Helps us come together without having to do work which, in my opinion, is a good way to build a team."
Professor Jeff Ge has received an appointment as Co-Editor of the Journal of Mechanical Design by the ASME Technical Committee on Publications and Communications. Professor Ge will serve as Editor of Mechanisms  and will be responsible for papers in the area of mechanisms, robotics, and design innovations. His appointment as Co-Editor will run from January 1, 2021 through December 31, 2025. Congratulations!