Skip Navigation
News and Announcements
MEC Students Make an Impact with  Go Baby Go Project

In a collaborative effort, students from the SBU-student chapter of ASME, faculty advisor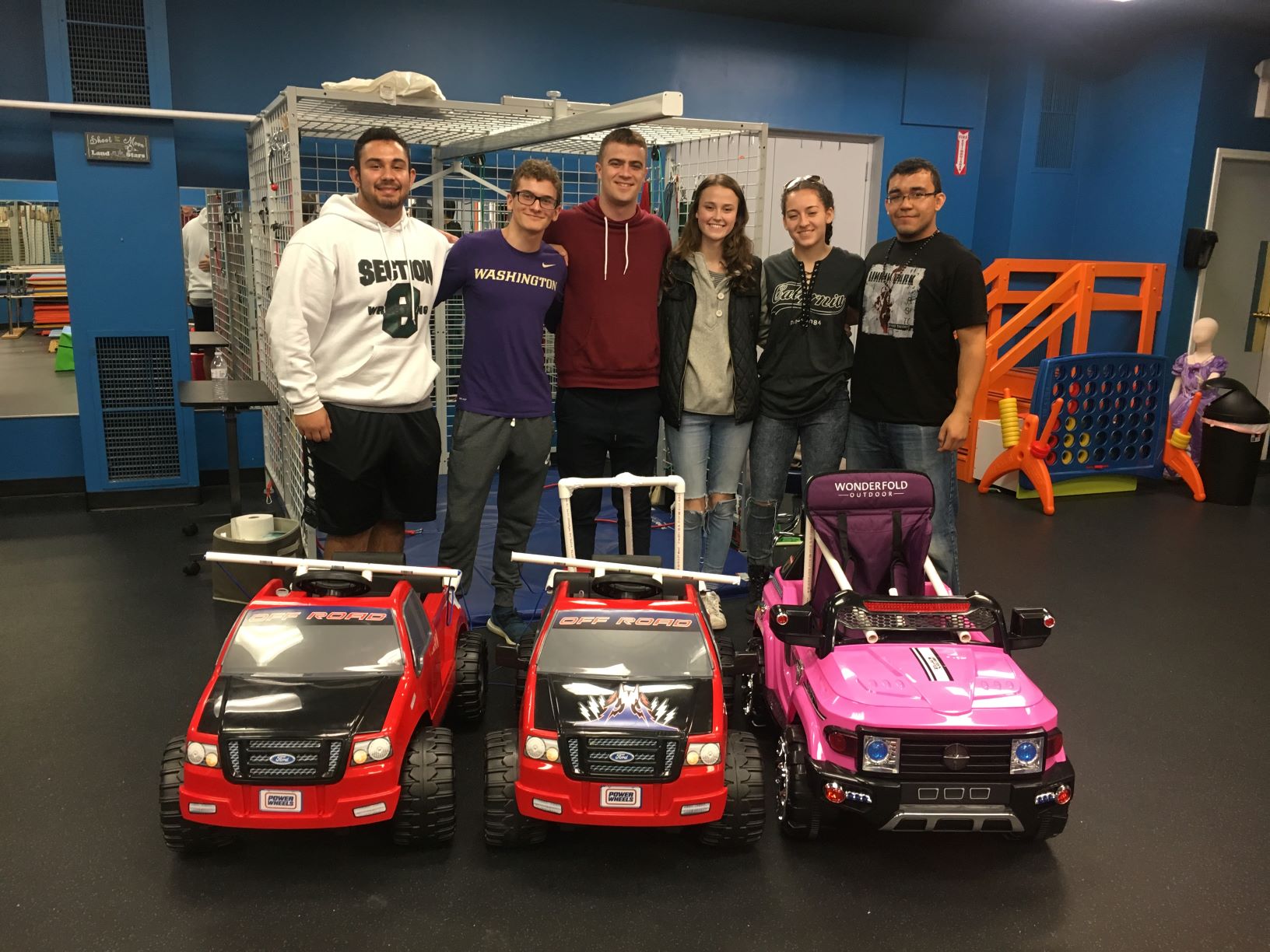 Anurag Purwar, and physical therapy outpatient center Keep Moving Forward, took part in the "Go Baby Go" project. The group modified off-the-shelf toy cars for young children with mobility issues. Patrick O'Donnell '19, explained that, "the impact and potential of this program is incredible and far reaching. It provides an excellent outlet for engineering students to use their knowledge and expertise to make a great impact."  Read More
National Academy of Inventors Inducts Professor Anurag Purwar into SBU Chapter

The   Stony Brook University Chapter of the National Academy of Inventors  (NAI-SBU) held its 2019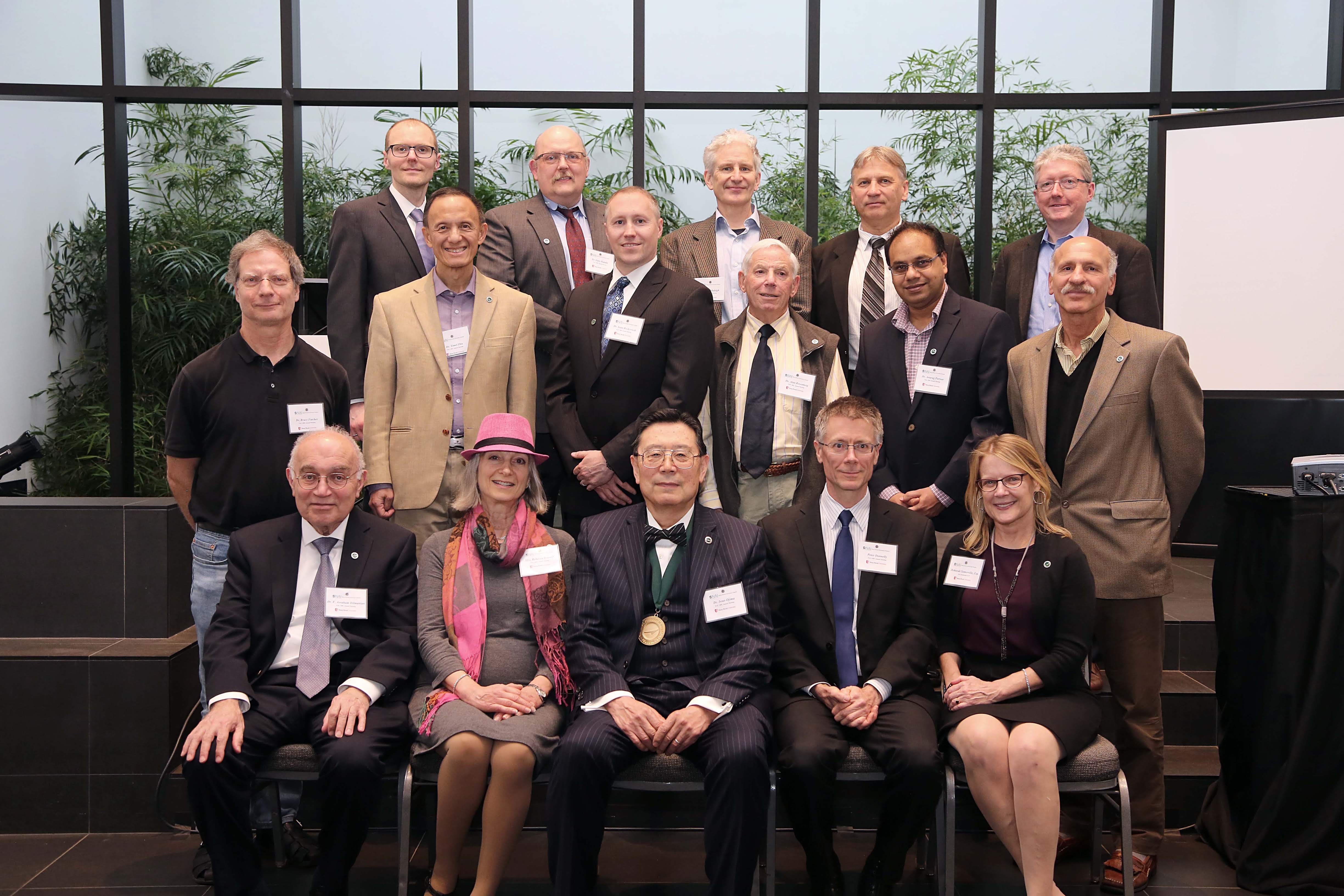 Annual Meeting at the Charles B. Wang Center on May 1, and inducted 16 new members and 4 honorary members to the Academy. The newly inducted academic inventors have held patents issued by the US Patent and Trademark Office and from various departments, including Anesthesiology, Biochemistry and Cell Biology, Chemistry, Electrical and Computer Engineering, Mechanical Engineering, Medicine, Molecular Genetics and Microbiology, Orthopedics, Physics and Astronomy, Radiation Oncology, and Radiology. With these 20 new members, NAI-SBU now holds 88 NAI members, including 8 NAI fellows.
Faculty Selected as "ASCE 2018 Outstanding Reviewer" of the Journal of Aerospace Engineering

The American Society of Civil Engineers has honored Associate Professor Foluso Ladeinde as an "ASCE 2018 Outstanding Reviewer". He was selected by the editor of the  Journal of Aerospace Engineering for his thoroughness and dedicated contribution.
Summer Camp Earns Faculty "Innovator of the Year" Award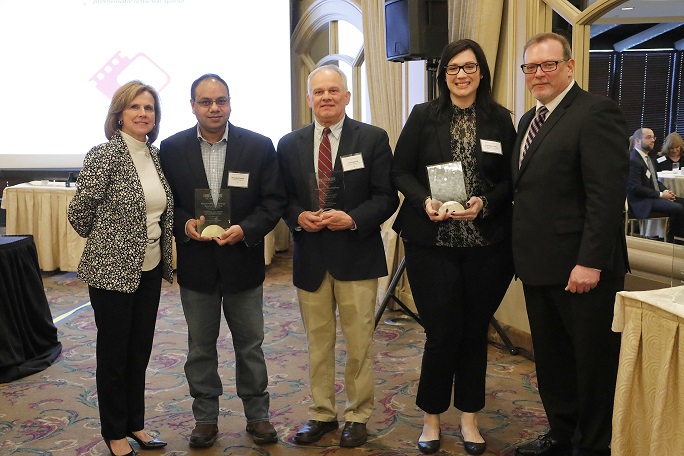 InnovateLI  honored Professor Anurag Purwar, and Professor Imin Kao, with the "Innovator of the Year" award for the Design Innovation and Robotics Camp for  6th-11th grade students sponsored by Stony Brook University's Manufacturing and Technology Resource Consortium (MTRC). The two-week camp is a STEM based program that offers hands-on experiential learning.
Stony Brook graduate schools and programs have again been rated impressively in the  U.S. News and World Report  annual graduate school rankings. In the 2020 edition of   Best Graduate Schools , Stony Brook University was named a top school in both Engineering and Medicine.  The  College of Engineering and Applied Science s   rose from being ranked 66 in 2018 to 64 (tie) as a  Best Engineering School. The Mechanical Engineering graduate program rose from 70 to 52.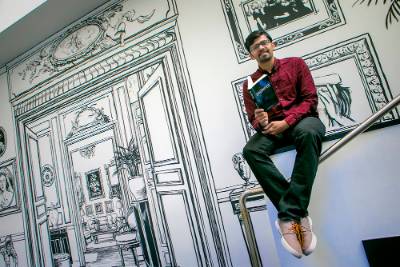 Ameya Kale, a graduate student in his final semester of the Masters program in Mechanical Engineering, has published his first sci-fi mystery thriller novel. His book, Sacrifice, stemmed from his own thoughts on what the fate of the world would be if there were no humans to begin with. In addition to being an aspiring novelist, Ameya is also a mentor for WISE where he works with high school students interested in STEM fields. Moreover, he is a GSO senator, a volunteer writer for the Statesman, and a grader for MEC 512. After he graduates this coming May, he plans to begin his career in the mechanical engineering industry. Ameya shared his ambition in a meeting with President Stanley; he hopes that his story of becomming a published author inspires other students to be vocal about their talents with the campus community. His book is available for purchase on Amazon and Google Play. 
Professor Lands NSF Funding to Teach Robotics to Kids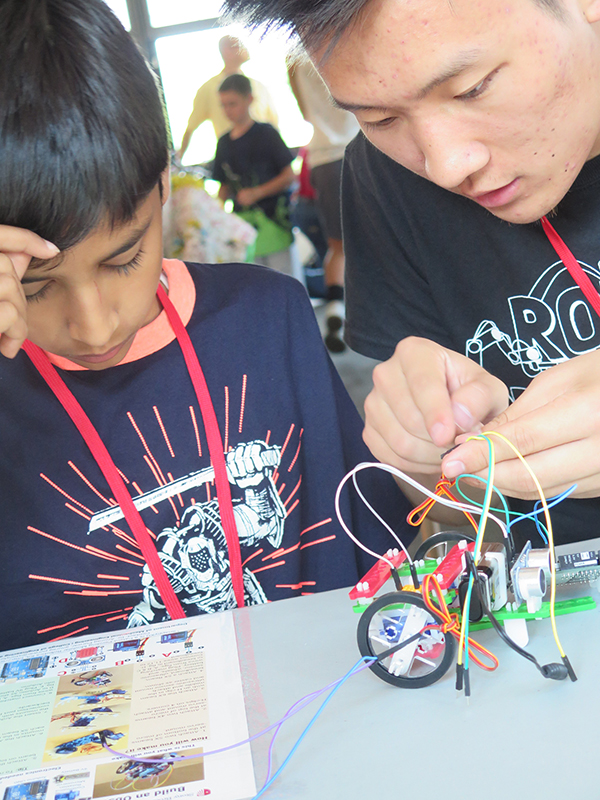 Robotics is part of nearly all fields of science and has helped to transform work ranging from manufacturing to vehicle technology to surgery. To help students from elementary school through high school to advance their knowledge and creativity using robotics in STEM fields,  Anurag Purwar , PhD, Research Associate Professor of Mechanical Engineering at Stony Brook University, has received a $225,000 grant from the National Science Foundation (NSF) to conduct research and development of  SnappyXO , a robotics education platform.
Professor Selected to Join National Academy of Inventors  
Research Associate Professor Anurag Purwar has been selected to become a Member of the National Academy of Inventors through the Stony Brook Chapter (NAI-SBU). The National Academy of Inventors  was founded in 2010 to recognize and encourage inventors who have a patent issued from the U.S. Patent and Trademark Office (USPTO); enhance the visibility of university technology and academic innovation; encourage the disclosure of intellectual property; educate and mentor innovative students; and translate the inventions of its members to benefit society. The Stony Brook University Chapter of the National Academy of Inventors was established in 2016 to recognize the contributions of scientist-inventors across all disciplines in the university community. The inaugural NAI-SBU Chapter Members will be honored at the Induction Ceremony on Wednesday, May 1, where a Member Certificate will be awarded to each inductee.  Professor Purwar is the sixth Mechanical Engineering faculty inducted into the NAI-SBU. He joins the company of Jahangir Rastegar (NAI Fellow), Jon Longtin, Imin Kao, Fu-Pen Chiang, and Satya Sharma.
MEC Graduate Serves as Chief Engineer at Honda R&D
Halfway through his interview at Honda, Steve Hansen '90 felt certain he wasn't going to get the job.  It wasn't until he pulled out a photo of the senior design project he had completed at Stony Brook that the interview really turned around. Now, nearly thirty years later, Hansen is a Chief Engineer for Honda R&D Americas, Inc., and he still credits his work at Stony Brook with landing him the job.  Today, Hansen has led the development of several Honda and Acura models, most recently leading the global development of the 2019 Acura RDX.