Skip Navigation
News and Announcements
SBU Robotics Internal Competition Event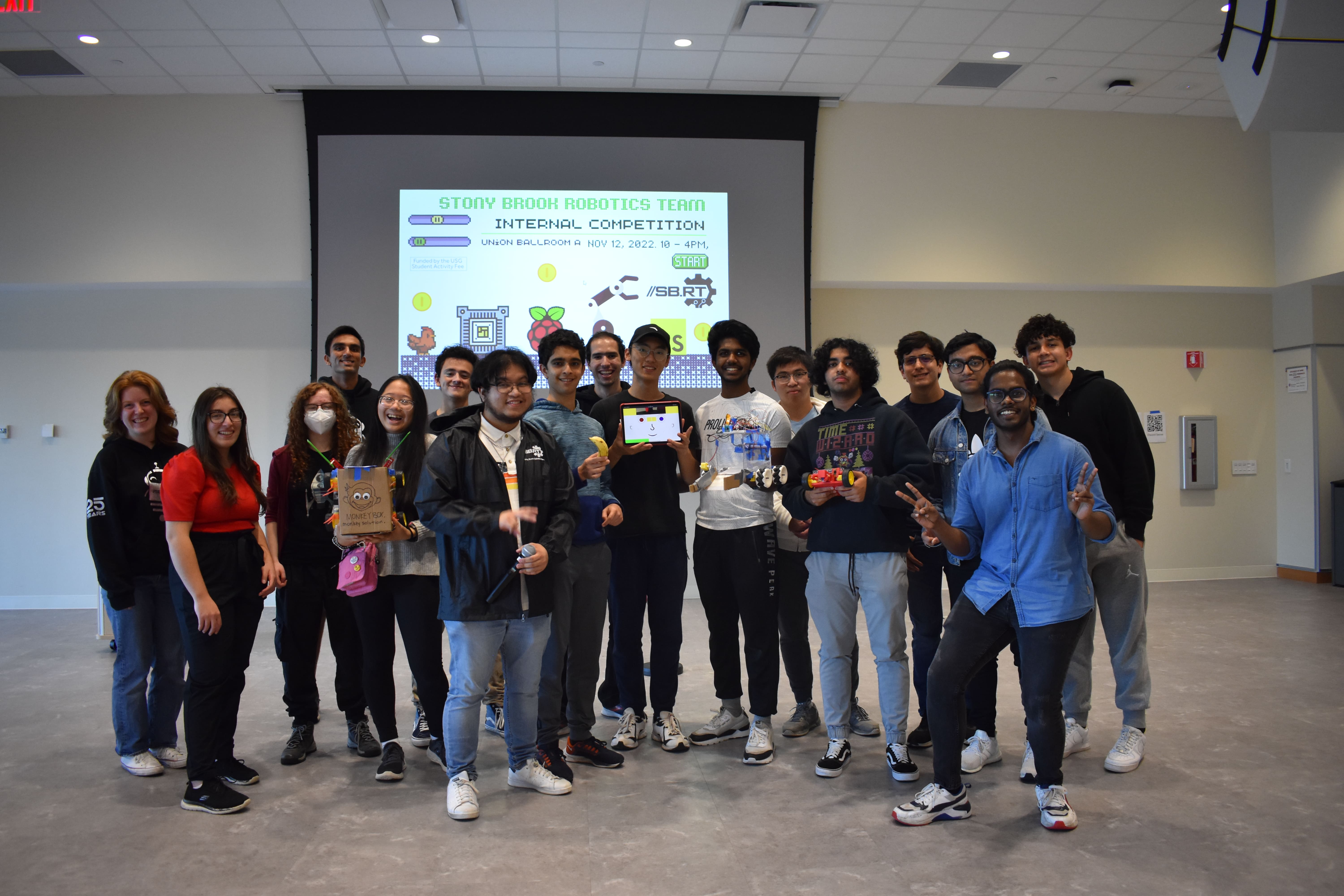 The Stony Brook Robotics Team held its annual Internal Competition event on November 12th. This year's theme was The Hunt, where teams would compete against each other in a free-for-all treasure hunt and retrieval game. Objects of varying shapes and sizes were placed around the play area. A team would receive a certain amount of points for retrieving each object, with the point value depending on the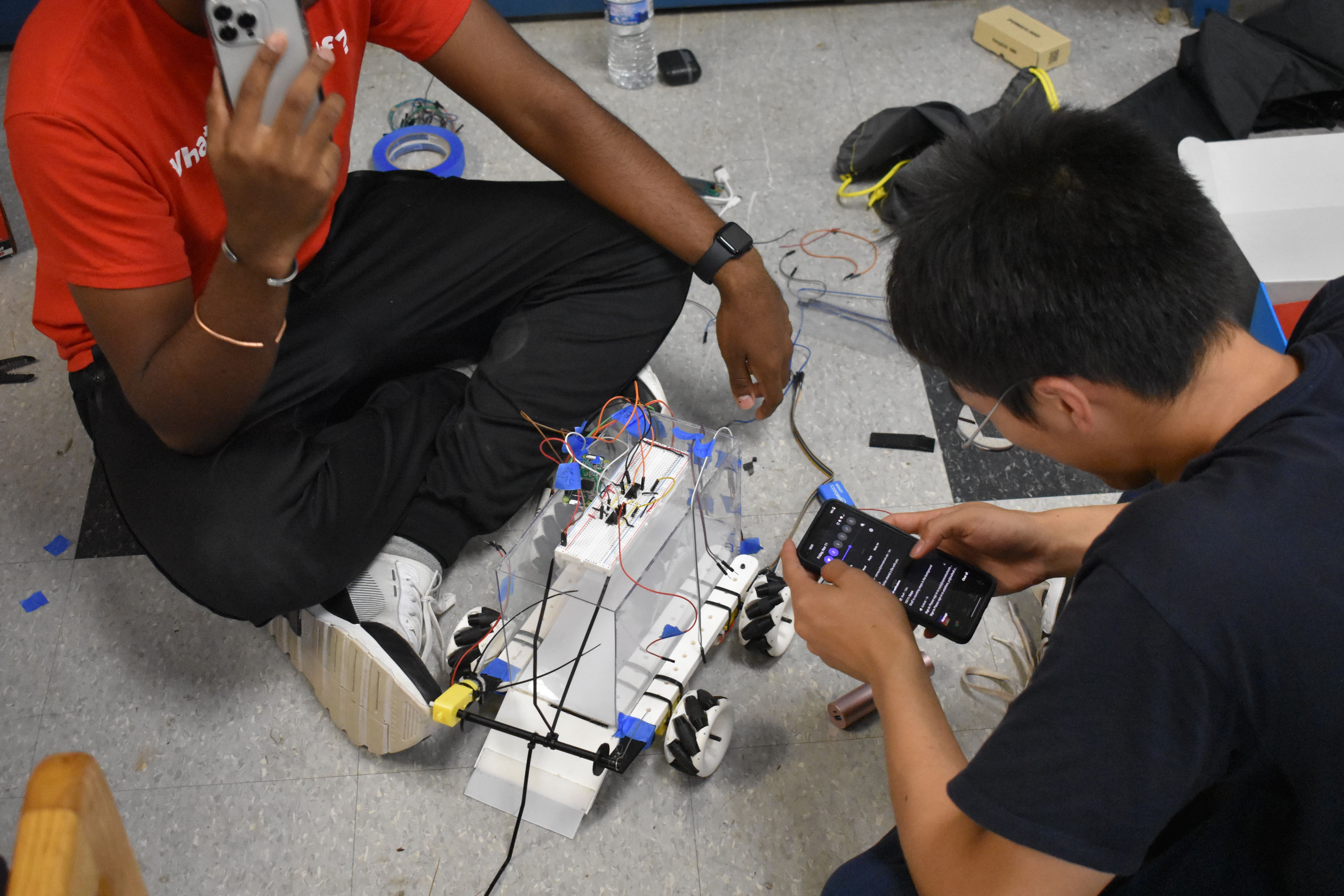 complexity of the shape. Each team spent weeks working on their robots to ensure they were ready to maneuver tricky obstacles, and collect objects with functioning grabbing mechanisms. Congratulations to everyone who participated with a well-built robot!
CEAS Excellence Awards of 2022
In order to signify the end of a prolific year, Interim Dean Jon Longtin announced the College of Engineering and Applied Sciences awards at the annual State of the College Address. The following members of the Mechanical Engineering faculty and staff have been recognized for their exceptional contributions to the Department, the College, and to the University. 
Professor Shikui Chen and Professor Jie Gao have been inducted as members of the CEAS Millionaire's Club for accumulating more than $1 million each in research grants during the 2021-2022 academic year.
The CEAS Excellence in Teaching Award has been conferred to Professor Dimitris Assanis for the outstanding expertise he demonstrates both inside and outside the classroom.  
Amanda Flanagan, Assistant to the Chair, has been granted the CEAS Excellence in Professional Service Award due to her continual dedication to improving upon the Mechanical Engineering department, CEAS, and Stony Brook University as a whole. 
Congratulations to these award recipients on their well deserved recognition from the College of Engineering and Applied Sciences!
Spontaneous Emulsification Research Awarded NSF Grant 
Professor Thomas Cubaud from the Mechanical Engineering Department has been awarded a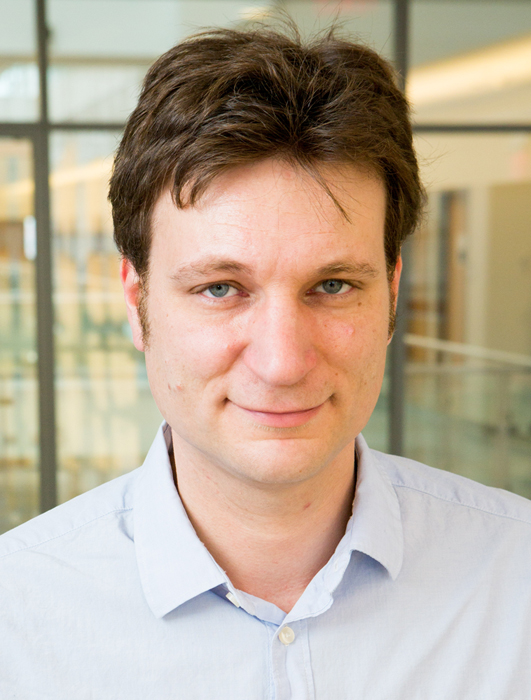 NSF grant of $359,641 to study the dynamics of spontaneous emulsification in microfluidic systems. The project will examine the basic multiphase flow properties of mixtures made of oil, aqueous, and organic solvents at the small scale. The phenomenon of spontaneous emulsification refers to the natural formation of droplets due to the presence of a miscible solvent in oil-water systems and offers great opportunities for tailoring the properties of soft materials and developing innovative methods for the treatment of oil and aqueous products in a range of industries, including pharmaceutical, personal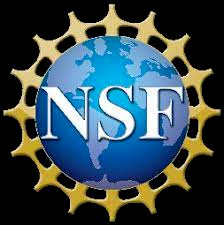 care, food, energy, and in the environment. While the multiphase flow behavior of pure substances is relatively well understood, less is known about the influence of fluid additives, such as alcohol solvents, which significantly alter material properties and multiphase flow arrangements. Alcohols compose an important class of simple organic compounds with a myriad of practical uses as extractants, antiseptics, detergents, biofuels, wetting agents, viscosity modifiers, or emulsifiers. Activities are designed to unravel the physics of multiphase flows in the presence of miscible solvents and develop new predictive knowledge into an array of captivating fluid phenomena of fundamental and practical interests.
Stony Brook Brings Summer Robotics Curriculum to Urban League Youth Program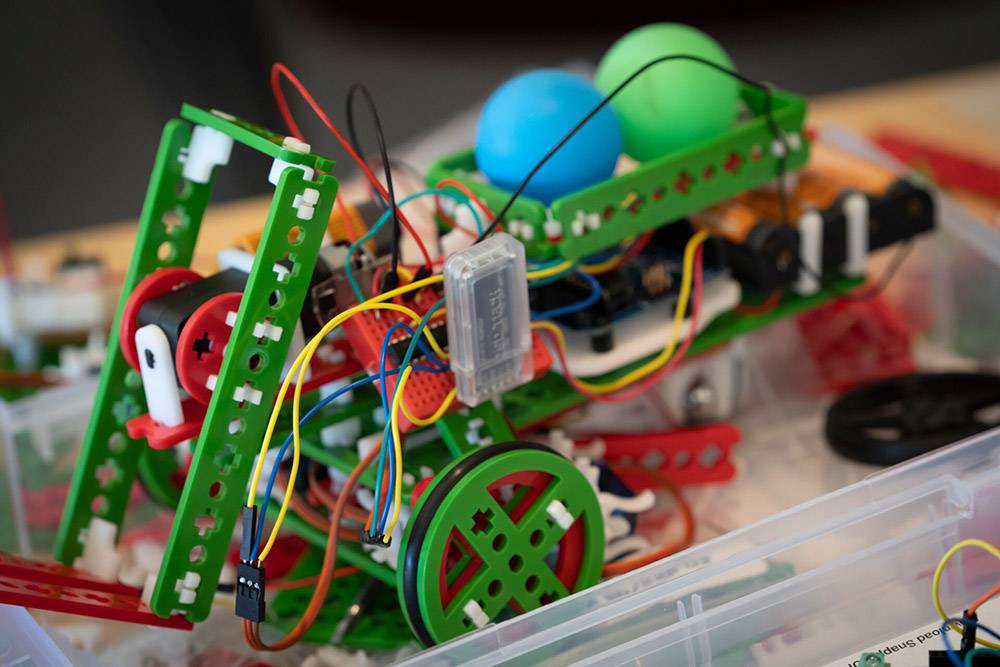 "To encourage the exploration of STEM-based careers, the Manufacturing and Technology Research Consortium (MTRC) at Stony Brook University partnered with technology company Mechanismic Inc. to bring the Design, Innovation and Robotics Summer Program to the Urban League of Long Island's summer youth program. Thirteen students participated in the camp, which took place August 8-19 at Stony Brook's Center of Excellence in Wireless and Information Technology (CEWIT)." 
Assistant Professor of Mechanical Engineering, Anurag Purwar, is the Chief Executive Officer of Mechanismic Inc. and the inventor of SnappyXO, the robotics education platform utilized during the STEM camp.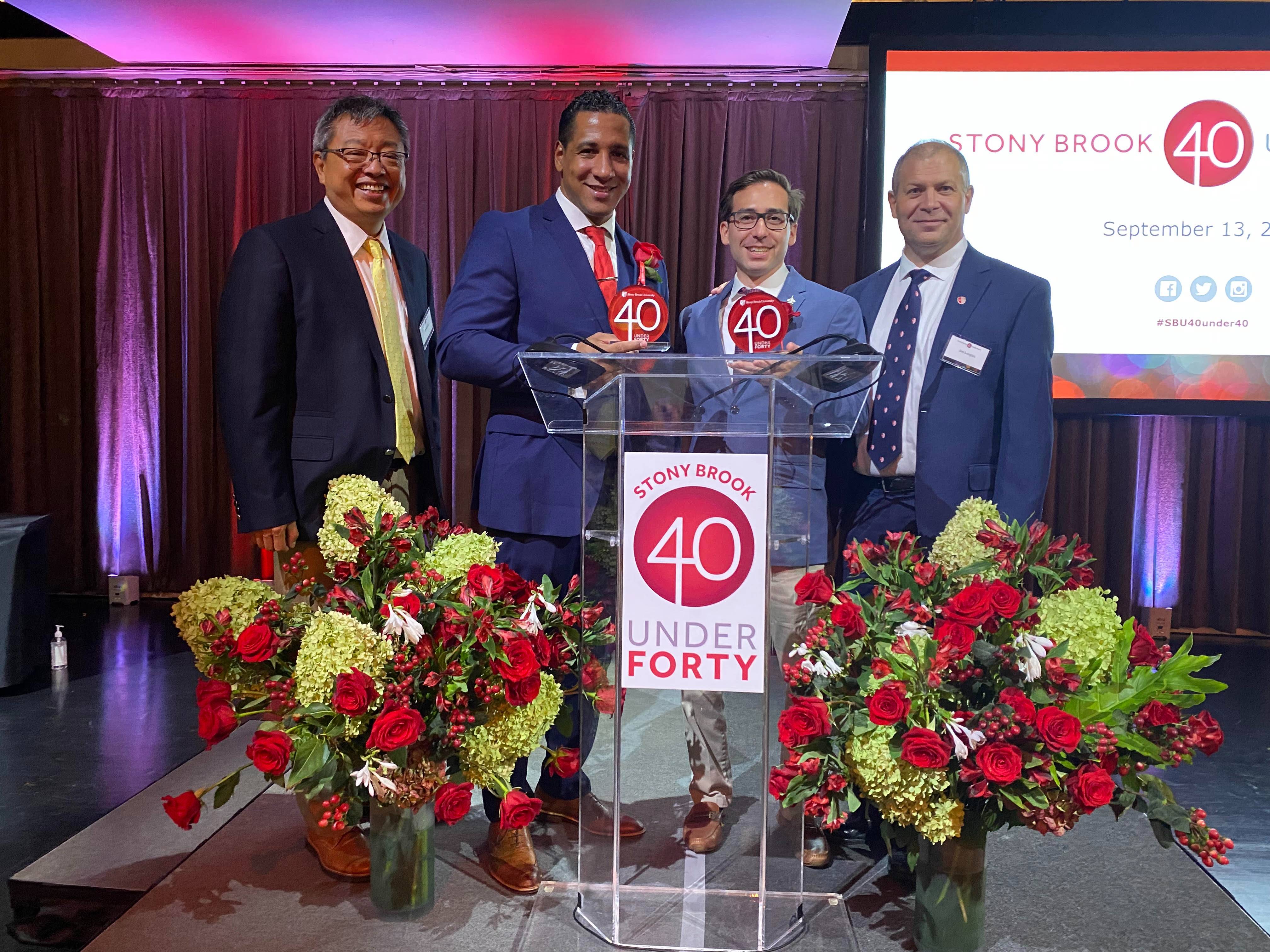 The Department of Mechanical Engineering is proud to honor Adam Siegel '11 and Jean Clifford Brutus '11, '12 at this years' Stony Brook 40 Under Forty. The honorees were joined by Jeff Ge, Department Chair (pictured far left) and Jon Longtin, Interim Dean of CEAS (pictured far right). The event was held on September 13th at the Tribeca Rooftop in Manhattan.
Alum Has Lifelong Love of Machines on the Grandest Scale
Cliff Brutus recounts his journey from working on go-karts as a teenager in Haiti to getting a STEM scholarship and then an internship at Brookhaven Lab.  See here for more information. 
Anurag Purwar Selected to Receive Margaret Ashida STEM Leadership Award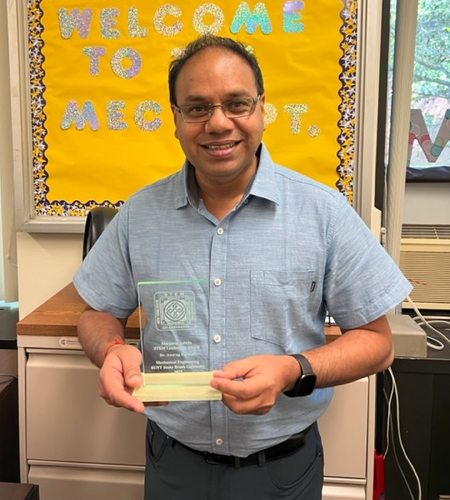 The 2022 Margaret Ashida STEM Leadership Award has been granted to Assistant Professor Anurag Purwar. 
Margaret Ashida was a significant figure in America's STEM workforce who strove to connect both businesses with STEM educational leaders in K-12 sectors and colleges nationwide. Her efforts resulted in the creation of the NYS State STEM Hubs, which opened up different STEM career pathways for New York communities.
The New York State STEM Education Collaborative (NYSSEC) honors Margaret Ashida's memory by granting this award to STEM Leaders who have had remarkable impacts within their community. Due to their ability to unite both STEM educational leaders and industries, the chosen recipients are nominated as role models for STEM Leadership.
Prof. Purwar was nominated for this honor by Marie Wicks, the District STEM Lab Teacher for K-6 in the Franklin Square school district. Ms. Wicks has known Prof. Purwar through his STEM educational initiatives, like SnappyXO Robotics Education kit, MTRC Summer Robotics Program, and Urban League Future of Workforce Development programs. She has first-hand experience working with the SnappyXO Engineering Design curriculum for K-6 students and used it to teach design innovation and creativity to K-6 students. 
Prof. Purwar has been invited to attend the 2022 Margaret Ashida STEM Leadership Awards ceremony at the NYSSTEC Summer Institute, located at Alfred State College from July 24th to the 26th. The award will be presented on Monday, July 25th. More information about the Margaret Ashida STEM Leadership Award can be found here.
Prof. Shikui Chen and Prof. Jon Longtin Awarded NSF Grant 
NSF has funded the Partnership For Innovation-Research Partnership (PFI-RP) proposal "
Magnet Topology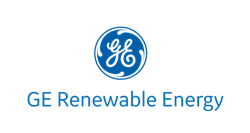 Optimization for Electric Machine Design,
" which was prepared by a team consisting of colleagues from SBU and GE Renewable Energy. The SBU team includes Prof. Shikui Chen and Prof. Jon Longtin of the Mechanical Engineering Department, and Prof. Fang Luo of the Electrical and Computer Engineering Department. The total amount for this award is $550,000 for three years. General Electric Company (GE) is also sponsoring the project, under the award title "GE Renewable Energy Onshore Wind Project."
The collaborative team aims to advance the design of Rare-Earth (RE) permanent magnet structures for generator systems and improve the architecture and design methodology of future generators and electric motors. This project is expected to significantly increase the applicability of physics-based simulation-driven design technology to the growing volume of electrical engineering problems. The success of this project could change the landscape of the electric generator and electric motor industries.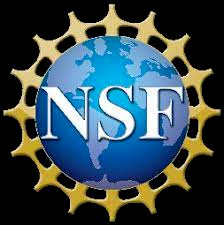 The SBU-GE team will work closely to develop a Topology Optimization (TO) co-design/co-optimization software tool "Magnet Topology Optimization (MagneTOP)" for electric machine design. The software tool suite consists of a topology optimization engine and a general boundary condition generator. The team will demonstrate this software suite specifically in GE's 15-Megawatt Haliade-X wind turbine generator, a Rare-Earth permanent magnet high-performance wind energy generator. The proposed software suite is expected to be a plug-in module that can be installed as an add-on to existing design and modeling tools such as Ansys®-EM Simulation, COMSOL, Abaqus, Autodesk-Fusion 360 and other industry standard CAD/CAE tools.

Through the technology development and commercialization of this TO software module, the SBU-GE team aims to reduce the reliance on RE materials in the design of high-performance generators and electric motors, thereby relieving the growing customer pains due to shortages, supply-chain issues, and increasing prices of RE materials.
ASME Conference Paper Nominated For 2022 AT Yang Memorial Award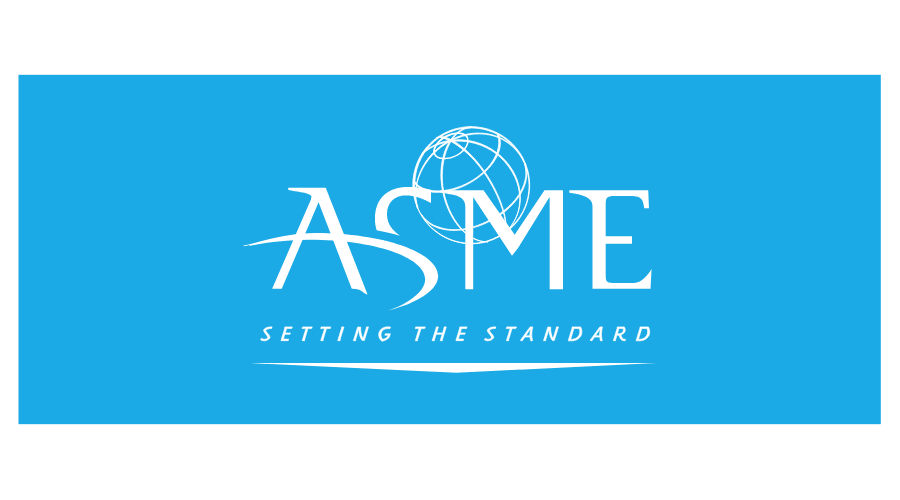 Selected as the winner of the AT Yang Memorial Award in Theoretical Kinematics is Professor Jeff Ge's paper, "On the Computation of the Average Of Spatial Displacements." The Mechanisms and Robotics honor will be recognized at the 2022 International Design Engineering Technical Conference (IDETC) to be held in August in St. Louis, MO. Co-authors include Dr.

Mark Langer, Professor of Clinical Radiation Oncology at Indiana University School of Medicine, Dr. Mona Arbab, Assistant Professor of Radiation Oncology at UT Southwestern Medical Center, and Zihan Yu, PhD student in Mechanical Engineering at Stony Brook University. The award comes with a cash prize of $1000 to be split among the four authors. 
Collaborative Research on Advanced Materials Science Earns ProFund Seed Grant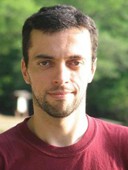 Professor Carlos Colosqui from the Mechanical Engineering department and co-PIs Surita Bhatia and Peter Khalifah from the Chemistry department have been funded by the Provost's Office, in collaboration with the Office of the Vice President for Research for their research project "Advanced Materials Science Including Composites and 2D Materials". 
ProFund Seed Grants are awarded to a maximum of five multidisciplinary research teams at SBU who seek to apply to externally funded research and training initiatives in order to allow them to submit proposals for medium/large scale grants. 
Projects reviewed by the ProFund program are assessed based on their innovativeness, how closely they relate to the purpose of the seed grant, overall impact on the community, potential for external funding, group qualifications, and budget practicality. If the project gains external funding, ProFund will provide an additional $100,000/year for two years.
Prof. Ladeinde Awarded SBU/BNL Seed Grant
Professor Foluso Ladeinde from the Mechanical Engineering department has been awarded a seed grant of $34,568 from the 2022 SBU BNL Seed Grant Program in order to develop a new approach to analyzing the unpredictable interactions between aerosol and cloud in the atmosphere. This proposal was created due to the lack of knowledge about their interactions and is reflected in their respective weather and climate models. 
As a result of this comprehension gap, essential facets of the vital processes that occur during aerosol-cloud-interactions, such as cloud and aerosol microphysics, turbulent entrainment-mixing between clouds and environmental air, and turbulence-cloud-aerosol interactions are all either misrepresented or excluded altogether.
In order to address these challenges, Prof. Ladeinde, Yangang Liu from BNL's Environmental and Climate Sciences Department, and Vanessa Lopez-Marrero from BNL's Computational Science Initiative seek to develop a cross-cutting particle-based direct numerical simulation (DNS) model that detects minute turbulent eddies in the cloud, tracks the evolution of individual cloud and aerosol particles, and encompasses a domain comparable to large eddy simulation (LES) grid size. 
The information gleaned from their research will be used to determine what aspects of weather and climate should be prioritized for study onwards.
SBIR Funding Granted to Professor Wang

A subcontract for research and development on a project entitled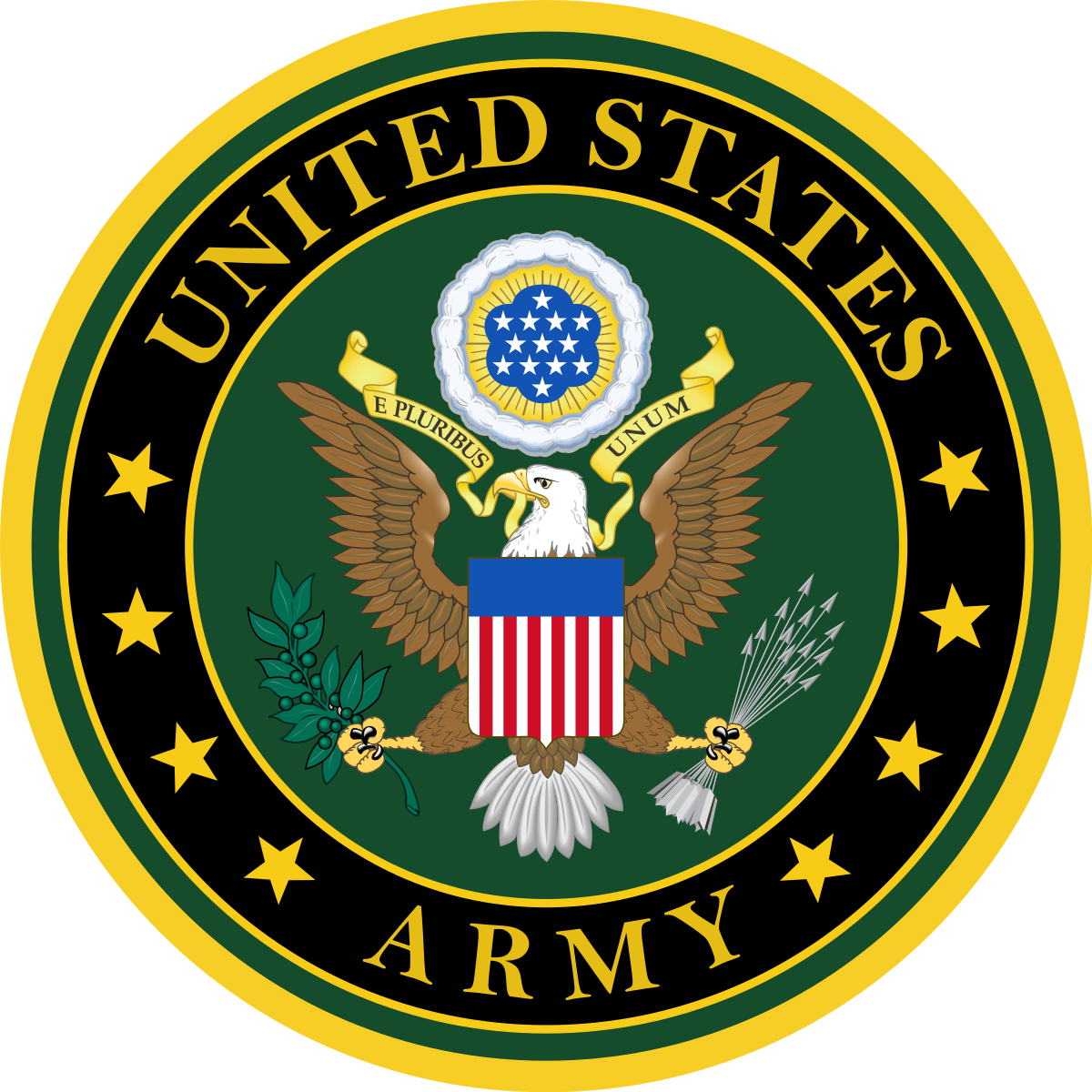 "SBIR Phase 1: Impact Resistant Mortar Baseplate," sponsored by Lynntech Incorporated, has been awarded to Prof. Lifeng Wang. The project is funded by the United States Army through the SBIR Opportunity Grant and allows small businesses to fulfill their technological ambitions.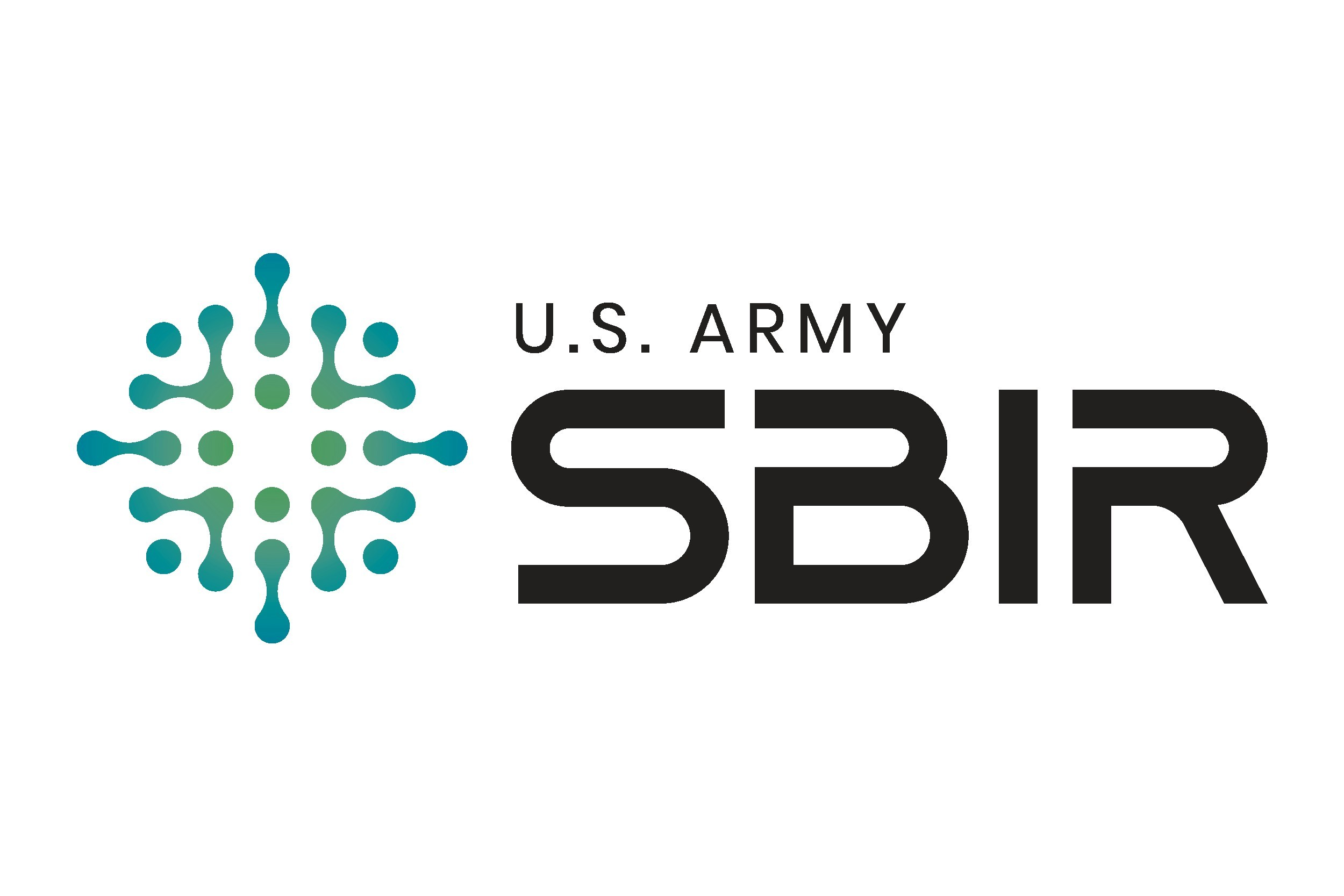 Prof. Wang and his colleagues are currently developing auxetic design concepts that will be used to improve the impact strength of lightweight and powerful carbon composites and involve the utilization of 3D printing during the fabrication process. These composites are in high demand in both military and commercial markets due to their versatility. 
Two MEC Alumni Announced as SBU's 40 Under Forty Honorees
Congratulations to Mechanical Engineering alumni Adam Siegel '11 and Jean Clifford Brutus '11, '12. They have been named 2021 Honorees of the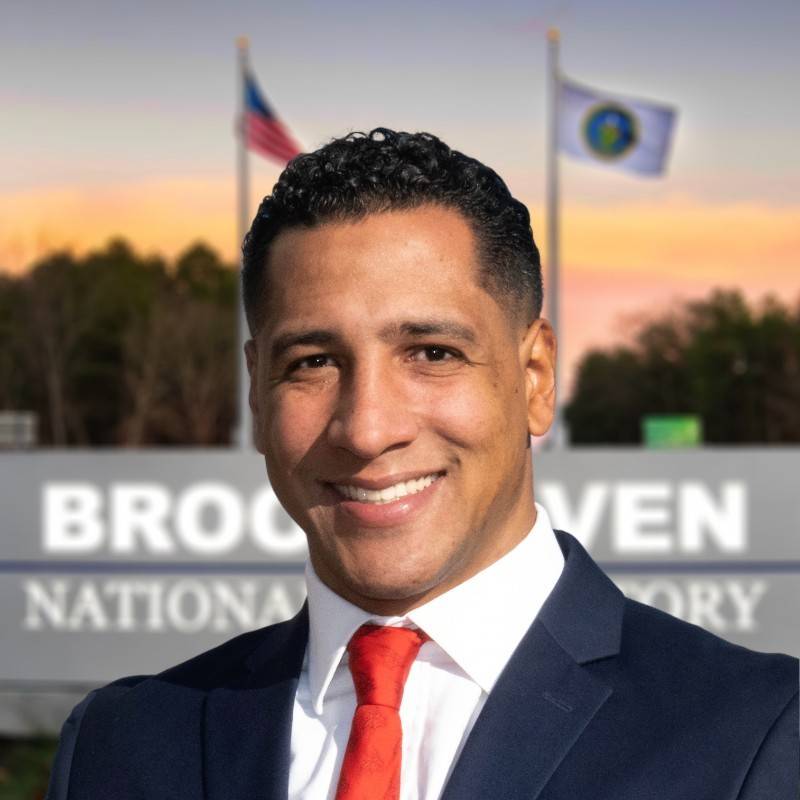 Stony Brook University 40 under Forty.
Adam is a Principal Engineering and Technical Specialist for the Research and Advanced Technolgoy Division of Engine Design and System Integration at Pratt & Whitney Corp. Cliff is a Project Manager for Brookhaven National Laboratory and a member of the Inclusion and Diversity Council for Nuclear and Particle Physics Directorate. 
The alumni are being honored for the impact that they have already made in Science & Engineering. Adam and Cliff, along with 38 other honorees, will be recognized and celebrated at an upcoming event in September. 
See here for more information.
Jason Loprete Receives President's Award for Excellence in Teaching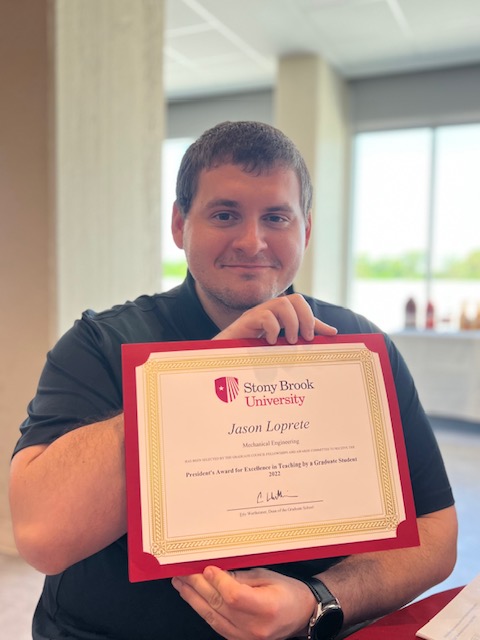 The 2021-2022 President's Award for Excellence in Teaching by a Graduate Student was granted to Jason Loprete, Mechanical Engineering PhD student. Jason was recognized for his outstanding work and commitment as a Teaching Assistant and as the primary instructor for MEC 301 (Thermodynamics), a large-scale, required undergraduate course. 
One of the challenges Loprete faced was being able to engage students during his lessons as they transitioned from online classes to back to in-person, as the COVID restrictions eased. He prioritized maintaining their interests by making lectures as interactive as possible and by utilizing visual, audio, and kinesthetic mentor styles to encourage ease of learning. Loprete states, "The last thing I wanted to be for my students was an audiobook version of the textbook- I wanted to give them something they couldn't get at home."
Thanks to Loprete's efforts in optimizing his lessons, he was able to experience firsthand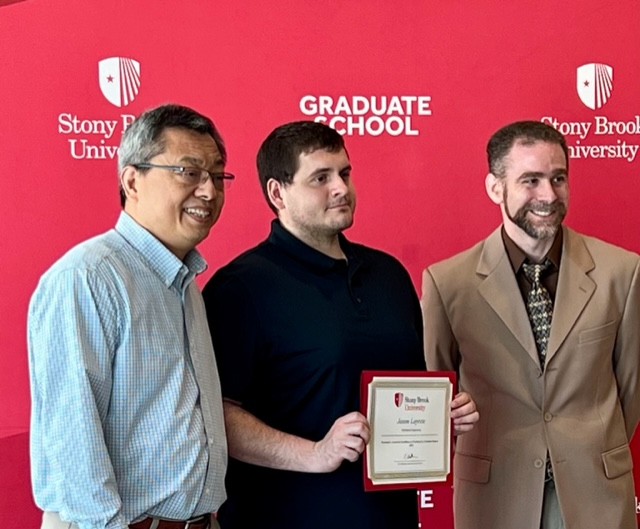 the impact of his teachings through the appreciation of his students, who express their thanks and inform him of the opportunities and achievements they've accomplished since taking his course. Loprete values these moments and believes their continued contact beyond the classroom is a measure of his success in the classroom. 
His own experience with Stony Brook's Mechanical Engineering program allowed him insight to the knowledge students had at this point in the curriculum, so he adapted his lessons according to what they may struggle to learn throughout the course. In addition, his time working as a Teaching Assistant under the guidance of faculty members such as Jon Longtin, Kedar Kirane, and Dimitris Assanis, exposed him to different teaching styles and philosophies. This encouraged him to use pieces of those methods in the classroom to develop his own technique.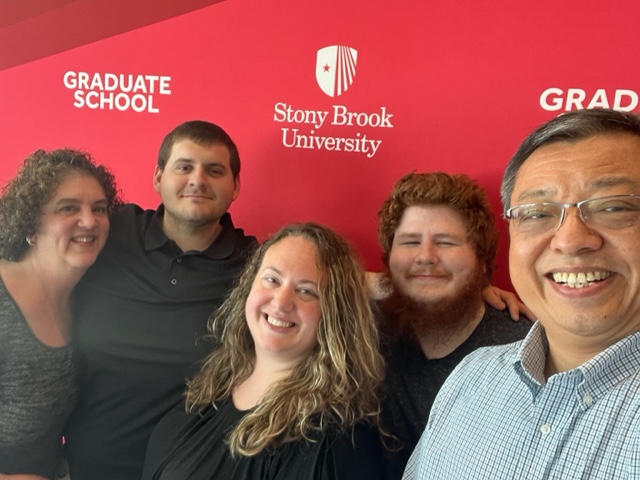 Loprete extends his thanks for their support to Mandy and Dee of the Mechanical Engineering Department, as well as to Prof. Jon Longtin, whose mentorship allowed for him to take on the tasks of an instructor and student simultaneously. "I wanted to do for my students what he did for me back when I was in their shoes- and if I was able to do even half that, I would count this as a win."
This award was presented at a ceremony held in May and hosted by the university's Graduate School for recipients and their families. Awardees are given a certificate, a monetary award, and are expected to participate in a colloquium for Teaching Assistants prior to the start of the following Fall semester.
Serving the Engineering Accreditation Community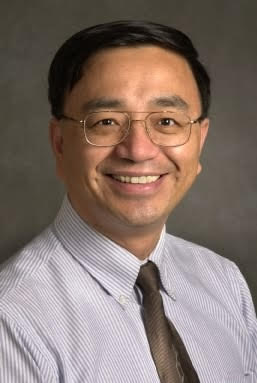 Congratulations to Professor Imin Kao who has been appointed to serve a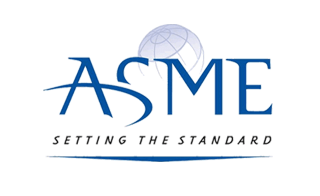 5-year term on the Committee on Engineering Accreditation for the (CEA) American Society of Mechanical Engineers (ASME). This committee serves several important roles as the main bridge between ASME and the Accreditation Board for Engineering and Technology (ABET). The CEA is responsible for ASME's role in the accreditation of engineering degree programs through the ABET Engineering Accreditation Commission (EAC).
Department of Mechanical Engineering
113 Light Engineering, Stony Brook, NY 11794
Phone: (631) 632-8300
Fax: (631) 632-8544