Skip Navigation
Course Offerings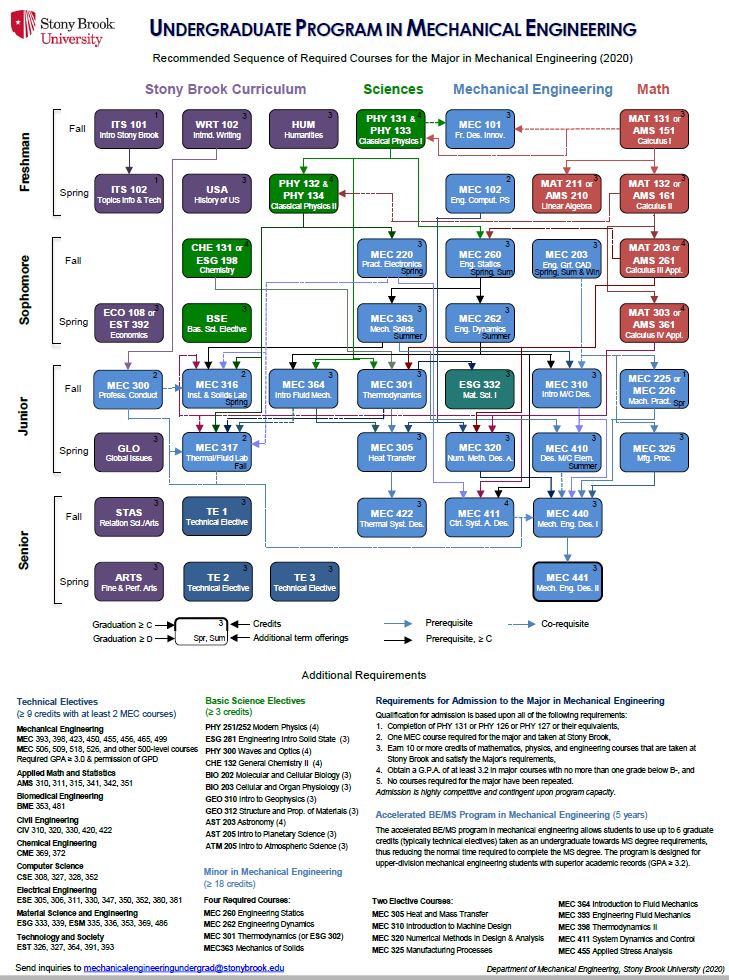 The recommended course sequence for students majoring in
Mechanical Engineering can be found by clicking the diagram to the left. 
Course descriptions and prerequisites can can be found in the Undergraduate Bulletin.  
For the most recent syllabus, click on the course titles below. The current schedule of Undergraduate Courses can be found here.