Skip Navigation
Student Spotlight: Stella Di Cocco
The Stony Brook University News has highlighted the Mechanical Engineering Department's own Stella Di Cocco, a member of the Women in Science and Engineering (WISE) Honors program and graduating senior. A woman of many talents, Di Cocco has plenty to be proud of, including being a member of the Society of Women Engineers, the program coordinator of Theta Phi Alpha and President of the Stony Brook Ballroom Team. 
Di Cocco referenced her freshman design innovation course as being one of the highlights of her coursework as well as the reason she initially went into Mechanical Engineering. 
"I actually applied to Stony Brook as an electrical engineering major," Di Cocco explained. "But decided during my orientation that I wanted to take the MEC intro course rather than the ESE intro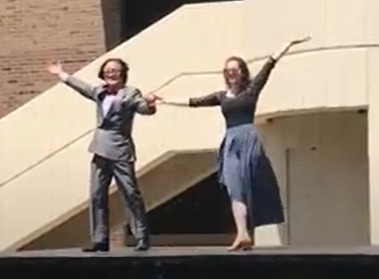 course because it seemed more fun and interesting." She found herself nervous but excited by the challenge of building a robot in her first semester despite having no engineering experience before this. Almost immediately, she fell in love with everything it showed her about the field. "In MEC 101 I made some of my best friends in the major that I am still very close with today…  It was great to have a network of people in the major to help me perform my best."
"Throughout my 4 years as an undergraduate, I grew close to my peers, as we all studied together, complained about assignments together, and stressed about exams together, but I was also able to grow close to some professors and upperclassmen."
Being able to connect with her professors in particular gave Di Cocco an advantage especially when she was seeking out professors to participate in the Ballroom Team's "Dancing with the Stars" event. "I had first encountered Professor Fu-Pen Chiang in MEC 260 the fall of my sophomore year. He was also my advisor that semester, so I had spent some time chatting with him in his office… I reached out to [Prof.] Chiang to see if he knew of anyone in the department who would be interested. Little did I know, he was a big dancer, and he was eager to participate!" 
Professor Chiang was happily surprised by the pair's success after practicing together weekly in the months leading up to the event. "I learned a few tango steps from her." He recalled. "To my surprise, we ranked #2 in the competition. The second year, I introduced our Prof. Lin-Shu Wang to be her partner... Such a multi-talented student!" 
The recommendation was proven to be a good one as Professor Lin-Shu Wang, a member of the faculty who retired in 2020, won the event with Di Cocco. "He and I performed a foxtrot, per his request, and he even choreographed some of it. We came in first place that year, and after that he started attending our team's ballroom practices!" Though there was no tangible prize, Di Cocco was happy to do it for fun and bragging rights.
Other highlights of her time at Stony Brook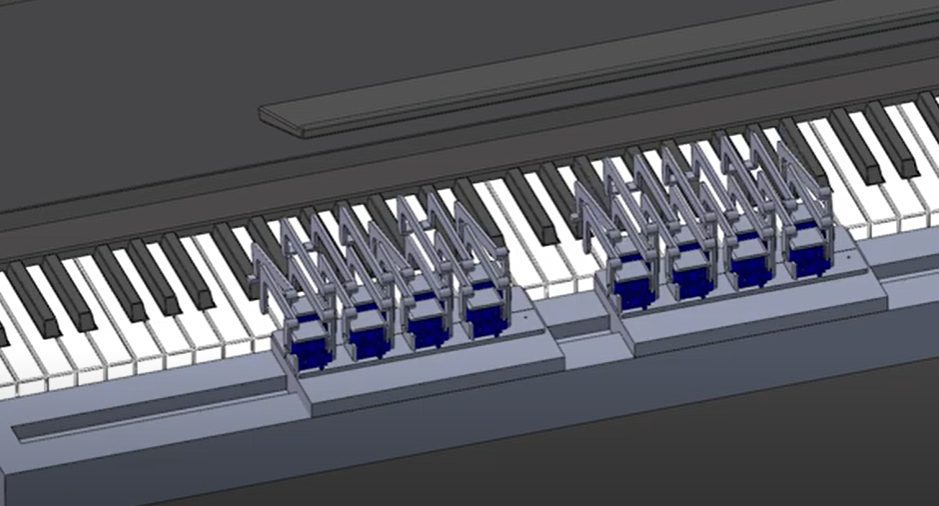 included study sessions with her friends and her Senior Design Project, a piano-playing robot. Both of these were dramatically different due to the quarantine during the past three semesters, the design project especially. "I remember my group had a meeting scheduled with [the lab technician] to discuss the best manufacturing processes and being informed that the design requirements had been changed to a virtual simulation." Di Cocco explained. "It was heartbreaking to hear that we were no longer going to be physically building a piano playing robot, but this change also helped us evaluate our progress and work as a team even better. At this point, we had to re-delegate tasks based on who had what resources available to them at home." 
Though only a simulation, the efforts of her and her team paid off when they were able to secure the title of the second most outstanding senior design project in their class last May. 
Di Cocco is enrolled in the Accelerated Master's Program and has one more year to spend at Stony Brook. She's grateful for the challenges and projects that she's faced in the program, "The classes I am in currently are very interesting to me, and so far I have been learning about conduction, energy, mass, and momentum transport, Finite Element Analysis, and power cycles." 
As someone who started off by switching majors, nervous for what was to come, Di Cocco proudly says, "Now that I am only one semester away from graduating, I believe I made the best choice for myself!"